Sebastien Loeb stretches lead in France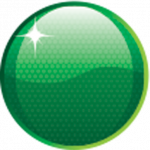 Sebastien Loeb continued to dominate Rallye de France in his Citroen Total World Rally Team C4 WRC after completing Saturday's eight stages with a lead of 42.8s over team-mate Dani Sordo.
Loeb recorded two fastest stage times during the day, including a scintillating run through the first 35.48-kilometre Pays d'Ormont stage, when he went almost 20 seconds faster than any of his rivals.
Although the early morning rain rescinded, the stages remained damp and treacherous due to the amount of mud and debris that had been dragged onto the road.
"It's been another good but difficult day," said Loeb.
"We've managed to set some good times and now have a good lead although there is still a long way to go. It was an advantage being first on the road although it still was not easy."
But while the 36-year-old Frenchman edges closer to his seventh world title following another impressive display, Citroen's hopes of an official works podium lockout suffered a blow when Sebastien Ogier, in the make's Junior Team entry, stopped when a top suspension mount broke on stage 14.
Ogier had tried to fashion a repair after the stage in an effort to soldier on to overnight service in Strasbourg. But when the top mount punched through his car's bonnet on the monster 35.48-kilometre Pays d'Ormont test Ogier was forced to retire. He is due to restart under SupeRally regulations on Sunday.
His misfortune promoted Petter Solberg (Citroen) into third with Jari-Matti Latvala climbing to fourth in the lead factory Ford Focus.
Solberg was happier with the handling of his privately-run Citroen after fitting a new front differential at final service on Friday. However, he wasn't entirely satisfied with his performance, even though his fastest run through the second pass of the Pays d'Ormont and Salm test meant he was able to extend his advantage over Latvala.
Latvala was quickest on the first Salm stage on Saturday morning, which contained a fast gravel section that the Finn said had favoured him, but he will start Sunday's final four stages 20 seconds adrift of Solberg after spinning and stalling two corners into the final stage of the day.
Having been out of sorts for much of the event, Mikko Hirvonen posted the second fastest time on the day's final two stages although his efforts did little to eat into the gap of almost two minutes that separates him from team-mate Latvala heading into Sunday.
Despite failing to complete the final three stages, Ogier is classified sixth overnight with Federico Villagra next in his Munchi's Focus. Matthew Wilson will start the final day 2.9s behind the Argentine in his Stobart-backed Ford.
Kimi Raikkonen lost more than 30 minutes stuck in a ditch on Saturday's second stage after going off on a slippery corner approximately halfway through. The ex-Formula One world champion was travelling at no more than 20kph when he slithered off the road. He was able to continue after being hauled back onto the road by a group of spectators but went off again on stage 15 and got beached on the outside of a corner 8.5 kilometres into the test and retired.
Ken Block was 10th overall at the completion of Friday's opening stages but dropped out of contention after incurring a time penalty of 1m40s for leaving Saturday's first service late after his mechanics rushed to replace the hydraulic actuator on his Focus WRC.
Tomorrow's Route
The final day is the shortest of the rally and covers roads of a very different nature to the previous two days. Competitors leave Strasbourg and journey north for two passes through a short test in the streets of Haguenau and two runs over a long test in the Bitche military camp, covering 57.80km. The finish ceremony takes place outside the European Parliament in Strasbourg.
Check out Kimi Raikkonen's minor off that became a big problem
Day 2 : Rallye de France
| | | | |
| --- | --- | --- | --- |
| 1 | Sebastien Loeb | Citroen C4 WRC | 2:46:39.2 |
| 2 | Dani Sordo | Citroen C4 WRC | +0:42.8 |
| 3 | Petter Solberg | Citroen C4 WRC | +1:14.2 |
| 4 | Jari-Matti Latvala | Ford Focus RS WRC | +1:34.2 |
| 5 | Mikko Hirvonen | Ford Focus RS WRC | +3:23.5 |
| 6 | Sebastien Ogier | Citroen C4 WRC | +11:14.1 |
| 7 | Federico Villagra | Ford Focus RS WRC | +13:27.0 |
| 8 | Matthew Wilson | Ford Focus RS WRC | +13:29.9 |
| 9 | Henning Solberg | Ford Focus RS WRC | +14:57.8 |
| 10 | Patrick Sandell | Skoda Fabia S2000 | +15:38.4 |