Hryniuk takes it three straight in Tamworth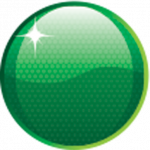 Sydney driver Jason Hryniuk won his third consecutive state title in the Clubman Heavy category at the New South Wales State Championships in Tamworth today.
The CRG pilot was engaged in a high-speed game of chess with career-long rival Jason Varley as they battled for the lead throughout the 25-lap championship final on a slightly damp circuit.
In the end it was Hryniuk who made the most of his opportunities in the final stages to find a way past Varley's Arrow kart and claim the 22nd state championship of his career.
"The conditions were very tricky out there today, you really had to know where to and where not to push too hard," said Hryniuk.
"JV and I have been racing against each other for nearly 15 years so we know how each other drive very well. In the end I was lucky enough to find a sweet spot late in the race to take the win."
Behind Hryniuk and Varley came reigning Australian Champion Shayne Piper, Leigh Nicolaou and Adam Hunter.
Victoria's Sera cousins, James and David, were the pacesetters in the Clubman Light category across the weekend – a trend that continued in today's championship final.
The duo used their vast experience to simply follow each other rather than dice in the early laps of the 25-lap final to open a handy buffer over the chasing pack that was led by young guns Chris Hays and Jordan Ford.
In the end David Sera pulled clear away of James, who fell back into the clutches of Hays and the like over the closing stages. A last lap pass by Hays secured the Gold Coaster the runner-up spot and when James Sera ran wide late in the final stages of the lap it allowed Thomas Phillips to snare third.
Sera made it two wins in the same weekend when he took out the 125cc Rotax Light championship ahead of fellow Victorian Josh Demaio to win the 38th state title of his career.
Todd Hazelwood may have been the only South Australian driver in attendance at the championships but he didn't let this faze him as he went on to claim the victory in the Junior National Heavy category.
Hazelwood almost made it two wins for the day in the Junior Clubman category when he finished less than half a kart-length behind current National Champion Joseph Mawson.