Dario Franchitti wins IndyCar title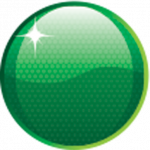 Scotman Dario Franchitti has clinched the IZOD IndyCar Series for the second consecutive year after Australian Will Power's hopes ended up against the wall of the Homestead Miami Speedway today.
Power scrapped the wall on lap 136 of the 200-lap event and damaged his right rear suspension enough to force him out of the race.
The talented Toowoomba-born ace was forced to watch on from the Team Penske pit box as Franchitti cruised to eighth place and the "big trophy" – he only had to finish 10th or better once Power was classed as a non-finisher.
Franchitti reduced Power's championship lead from 12 to 11 points after taking pole the previous day and then to 10 points by leading the most laps. In the end he clinched the title by just five points.
Franchitti's teammate Scott Dixon made it a big day for Team Target by winning today's race and clinching third in the championship.
The championship capped off a massive year for team owner Chip Ganassi who also won NASCAR's Daytona 500 with Jamie McMurray in February, the Indy 500 with Franchitti in May, the NASCAR Brickyard 400 with Juan Pablo Montoya in August and the Rolex Grand-Am title with Scott Pruett.
Dixon won today's race from Danica Patrick, Tony Kanaan, Australian Ryan Briscoe and Brazilian Helio Castroneves.
Franchitti won the championship with 602 points from Power (597), Dixon (547), Castroneves (531) and Briscoe (482) – all five drivers will now head to Surfers Paradise in three weeks time for the Armor All Gold Coast 600.
"The season obviously had some high points, but there were plenty of low points and we just had to keep working," said Franchitti, as he collected the $US1 million bonus championship cheque.
"To get here tonight is testimony to the Target team and the determination of everyone involved."
Dixon was obviously delighted to finish the season with a win and jump into third in the championship standings.
"It has been a crazy race, but obviously we could see things unfolding as the race went on, with Will dropping out etc," said Dixon.
"Overall it is a great day for Team Target and I am just happy to be driving the #9 car."
For Power, he was left to wonder what could have been.
"It is just disappointing, what more can I say," said Power.
"I was going around some back markers and you just don't know what they are going to do. I got up too high pushing on trying to catch the Ganassi cars which had so much speed today."
Franchitti will drive with Dick Johnson's Jim Beam team on the Gold Coast from October 22-24. Castroneves will race with Wilson Security Racing, Power with Ford Performance Racing, Briscoe with the Toll Holden Racing Team and Dixon with Jack Daniel's Racing. Fellow IndyCar driver Alex Tagliani will team up with Jason Bargwanna in the Rock Energy Drink Commodore.
Here are the race highlights
Will Power talks after the race
Scott Dixon talks post-race
RACE RESULTS: Cafes do Brasil Indy 300
| | |
| --- | --- |
| 1 | Scott Dixon |
| 2 | Danica Patrick |
| 3 | Tony Kanaan |
| 4 | Ryan Briscoe |
| 5 | Helio Castroneves |
| 6 | Vitor Meira |
| 7 | Marco Andretti |
| 8 | Dario Franchitti |
| 9 | Dan Wheldon |
| 10 | Graham Rahal |
| 11 | Ryan Hunter-Reay |
| 12 | Alex Lloyd |
| 13 | Ed Carpenter |
| 14 | Alex Tagliani |
| 15 | Bertrand Baguette |
| 16 | Sebastian Saavedra |
| 17 | Raphael Matos |
| 18 | Takuma Sato |
| 19 | EJ Viso |
| 20 | Hideki Mutoh |
| 21 | Justin Wilson |
| 22 | Sarah Fisher |
| 23 | Simona De Silvestro |
| 24 | Milka Duno |
| 25 | Will Power |
| 26 | Ana Beatriz |
| 27 | Mario Moraes |
FINAL IndyCar Championship Points
| | | |
| --- | --- | --- |
| 1 | Dario Franchitti | 602 |
| 2 | Will Power | 597 |
| 3 | Scott Dixon | 547 |
| 4 | Helio Castroneves | 531 |
| 5 | Ryan Briscoe | 482 |
| 6 | Tony Kanaan | 453 |
| 7 | Ryan Hunter-Reay | 445 |
| 8 | Marco Andretti | 392 |
| 9 | Dan Wheldon | 388 |
| 10 | Danica Patrick | 367 |
| 11 | Justin Wilson | 361 |
| 12 | Vitor Meira | 310 |
| 13 | Alex Tagliani | 302 |
| 14 | Raphael Matos | 290 |
| 15 | Mario Moraes | 287 |
| 16 | Alex Lloyd | 266 |
| 17 | EJ Viso | 262 |
| 18 | Hideki Mutoh | 250 |
| 19 | Simona De Silvestro | 242 |
| 20 | Graham Rahal | 235 |
| 21 | Takuma Sato | 214 |
| 22 | Bertrand Baguette | 213 |
| 23 | Milka Duno | 184 |
| 24 | Mario Romancini | 149 |
| 25 | Mike Conway | 110 |
| 26 | Sarah Fisher | 92 |
| 27 | Paul Tracy | 91 |
| 28 | Ed Carpenter | 90 |
| 29 | Tomas Schekter | 89 |
| 30 | Ana Beatriz | 55 |
| 31 | Jay Howard | 44 |
| 32 | John Andretti | 35 |
| 33 | Sebastian Saavedra | 29 |
| 34 | Davey Hamilton | 26 |
| 35 | JR Hildebrand | 26 |
| 36 | Adam Carroll | 26 |
| 37 | Francesco Dracone | 24 |
| 38 | Townsend Bell | 18 |
| 39 | Bruno Junqueira | 13 |
| 40 | Roger Yasaukawa | 12 |
| 41 | AJ Foyt IV | 0 |