Franchitti pole, Power third for Homestead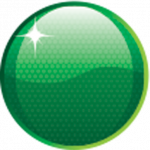 Target Chip Ganassi Racing team-mates Dario Franchitti and Scott Dixon have locked out the front row in qualifying for the final IZOD IndyCar Series race of the season at Homestead-Miami Speedway.
The pole win edges Franchitti one point closer to Power in the points standings enter tomorrow's title decider, with now just 11 points separating the pair who have dominated the 2010 season.
Power was well aware of the situation post-qualifying.
"This is the moment of truth," said the Austrlaian.
"My car was pretty good. I don't know what else we could have done."
"We just weren't quite fast enough to get pole and that definitely helps Dario, scoring the bonus point. We have a good starting spot and we will work tonight on getting the most out of the Verizon car for Saturday night's race.
"We will do our absolute best to bring home the championship for Team Penske."
Franchitti said that scoring pole will allow him to take a slightly more relaxed approach into the race.
"I don't know what (crew chief) Chris Simmons did to the Target car between practice and now, but that thing was beautifully balanced," said Franchitti.
"(After first timed lap) it felt like a good lap, and I looked down and saw 213 and said: 'Oh, nice. Let's see if we can not screw up the second lap.' I felt it; I was able to take the line I wanted. Now I can relax a little."
Power's countryman and Team Penske team-mate Ryan Briscoe will start from fourth as he tries to help his fellow Aussie score the title that he narrowly missed clinching last year. Briscoe was fastest in final practice aboard his #6 Team Penske entry, a positive sign for the team heading into tomorrow's race.
"We just didn't quite squeeze everything out of it today, but we should be in great shape for the race tomorrow," said Briscoe.
"We'll be working hard to win it and help bring home a championship for Will and Team Penske."
The race will be screened at 9:00am Sunday morning Australian time on ESPN – see below results video interviews with Power and Franchitti after today's qualifying.
STARTING LINE-UP: Cafes do Brasil 300
Homestead-Miami Speedway (Homestead, FL)
| | | | | |
| --- | --- | --- | --- | --- |
| 1. | #10 | Dario Franchitti | Target Chip Ganassi Racing | 213.187mph |
| 2. | #9 | Scott Dixon | Target Chip Ganassi Racing | 212.908 |
| 3. | #12 | Will Power | Team Penske | 212.580 |
| 4. | #6 | Ryan Briscoe | Team Penske | 212.158 |
| 5. | #4 | Dan Wheldon | Panther Racing | 211.933 |
| 6. | #22 | Justin Wilson | Dreyer & Reinbold Racing | 211.630 |
| 7. | #20 | Ed Carpenter | Panther Racing | 211.444 |
| 8. | #11 | Tony Kanaan | Andretti Autosports | 211.392 |
| 9. | #5 | Takuma Sato | KV Racing Technology | 211.355 |
| 10. | #3 | Helio Castroneves | Team Penske | 211.240 |
| 11. | #7 | Danica Patrick | Andretti Autosports | 211.013 |
| 12. | #8 | EJ Viso | KV Racing Technology | 210.928 |
| 13. | #32 | Mario Moraes | KV Racing Technology | 210.741 |
| 14. | #34 | Bertrand Baguette | Conquest Racing | 210.738 |
| 15. | #24 | Ana Beatriz | Dreyer & Reinbold Racing | 210.715 |
| 16. | #26 | Marco Andretti | Andretti Autosports | 210.698 |
| 17. | #67 | Sarah Fisher | Sarah Fisher Racing | 210.671 |
| 18. | #02 | Graham Rahal | Newman-Haas Racing | 210.629 |
| 19. | #77 | Alex Tagliani | FAZZT Race Team | 210.520 |
| 20. | #37 | Ryan Hunter-Reay | Andretti Autosports | 210.030 |
| 21. | #14 | Vitor Meira | AJ Foyt Enterprises | 210.017 |
| 22. | #19 | Alex Lloyd | Dale Coyne Racing | 209.443 |
| 23. | #2 | Raphael Matos | de Ferren Dragon Racing | 209.311 |
| 24. | #36 | Sebastian Saavedra | Conquest Racing | 209.308 |
| 25. | #78 | Simona de Silvestro | HVM Racing | 208.986 |
| 26. | #06 | Hideki Mutoh | Newman-Haas Racing | 208.579 |
| 27. | #18 | Milka Duno | Dale Coyne Racing | 207.961 |