Brabham qualifies third at ALMS final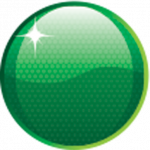 David Brabham and his Patrón Highcroft Racing team have qualified third in their class for the final round of the American Le Mans Series Championship.
On the verge of winning the drivers, teams and manufacturers titles, Brabham qualified his Patrón Highcroft Sportscar, missing out on pole by a fraction of a second.
"I'm really happy with our performance in qualifying today," said David Brabham.
"We weren't really focusing too much on qualifying but very much on the race, so to be only a couple of tenths behind is closer than I thought we would be.
"The Highcroft crew gave me a great car and I had a lot of confidence in it. I pushed as much as I could at the time and I'm pleased with third in class."
Brabham only completed eight laps in qualifying, far less than his main competition, with the team electing to save its tyres for the 1000mile / 10hour race.
"The plan was always just to do a short qualifying run and not to over stress the tyres or the car," said Brabham.
"Under normal circumstances we might have gone out and pushed some more, but that again demonstrates that our eye is on the bigger picture and the championship spoils.
"There's a great mood in the Highcroft team at the moment. I'm very much looking forward to tomorrow and getting the job done.
"This is what we have worked hard all year for. We've worked so hard for it and our reward will be the championship."
The final round of the American Le Mans Series, the Petit Le Mans at Road Atlanta, starts at 2.30am (Sunday) – Australian Eastern Daylight Savings Time.