Who is Nathan Tinkler, V8's newest team owner?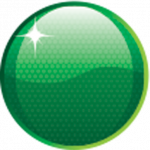 Nathan Tinkler is V8 Supercars newest team owner, having concluded a deal to buy Charlie Schwerkolt's half of Dick Johnson Racing yesterday.
The deal was formalised by the V8 Supercars Australia board today. CLICK HERE for full news story.
The move by Tinkler has the potential to turn Dick Johnson Racing into one of the most well-resourced teams in pit lane.
Tinkler is listed as Australia's wealthiest individual under the age of 40. The 34-year-old has a reported wealth of $610million, topping BRW's Young Rich List (released this week).
The Port Macquarie-born Brisbane resident started his working life as an electrician before making his millions in coal and mining, earning around $400 million after raising $475 million to buy a Queensland coal mine. He then put it into the $1.2 billion Aston Resources float in August.
Besides his mining success, Tinkler has a huge thirst for sport. His first and foremost passion is horse racing, owning the Patinack Farm. According to BRW, the operation costs him $20million a year to run, but Tinkler is confident it should begin to break even in the next three to four years.
Last week, Tinkler rescued the ailing A League football club the Newcastle Jets, purchasing the licence from Con Constantine.
Now, he has secured his place in the Australian motorsport industry with Dick Johnson Racing, and what more, with one of the legends of the sport.
But this is not Tinkler's first foray into motor racing. He has enjoyed a personal relationship with V8 Supercars driver Steve Johnson for some time. The pair shared a drive with Nathan Callaghan in the 2009 Bathurst 12 Hour, driving an FPV FG GT-P. The trio finished in 30th place.
It is expected that Tinkler will attend next week's Supercheap Auto Bathurst 1000.