What's on the Box?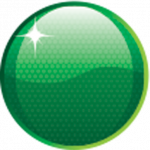 Race fans can watch two great Aussie motor sports stars this weekend on the TV one will be out to 'Stone 'Em' the other should have 'The Power'.
 Bikes
After taking victory at Aragon in Spain Casey Stoner will be at the Twin-Ring at Motegi for the Japanese MotoGP. This race was originally scheduled for the start of the year, but was postponed after the teams were stuck in Europe due to the Iceland volcano ash cloud. Tune-in LIVE on ONE HD on Saturday afternoon from 2.50pm for qualifying. On Sunday catch the 125cc LIVE on ONE HD from 1.55pm, Moto2 from 3pm and MotoGP from 4.30pm.
You can catch the final round of the World Superbikes on Foxsports LIVE from 9.30pm Sunday evening.
 IndyCars
Toowoomba's Will Power is on the verge of taking the IndyCar title. He has a 12-point lead on defending champion Dario Franchitti and it will all go down to the last race at Homestead-Miami. Tune into ESPN LIVE on Sunday morning from 9am for all the race action.
V8XTRA
A special one-hour pre-Bathurst show will be screened this Sunday from 11am. Please note the new day and time. This is due to the AFL Grand Final replay on Saturday. This will be essential viewing just a week out from Australia's greatest motor race.
NASCAR
The Price Chopper 400 from Kansas can be seen LIVE on Foxsports from 3am Monday morning.
Rally
The World Rally Championship calls into France this weekend. You can catch daily highlights coverage on ONE HD on 4pm Saturday, day 2 will be seen from 6.15pm on Sunday evening on ONE HD and the final day will be on ONE HD from midday Monday.
For the full TV guide click here