MINI and Citroen take wraps off 2011 cars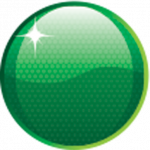 MINI and Citroen have joined Ford in unveiling its new 2011 World Rally cars at the Paris Motor Show.
MINI also used the opportunity to confirm the first of its drivers – Britain's Kris Meeke as part of its line-up for its return season of competition.
The MINI will be run and prepared by Prodrive, owners of Australian V8 Supercars team Ford Performance Racing and three-time winners of the WRC with Subaru.
Prodrive boss David Richards said that the team will use next season as preparation for an assault on the title in 2012.
"This project is a truly passionate opportunity. MINI is a cult brand which left a lasting impression during its previous motorsport campaigns," he said.
"We are both extremely happy and proud to be on board as a partner when MINI returns to rallying.
"We aim to use 2011 as a preparatory year, amassing experience in order to ensure we are fully competitive from the start of the following season."
For Citroen, it took the wraps off its new DS3 WRC that will compete next year under the WRC's new regulations.
The aggressive design includes widened wings and redesigned bumpers.
While MINI has the task of making it to the top, Citroen hopes this new car can continue the makes' winning ways, having taken Frenchman Sebastien Loeb to the last six-consecutive championships.
Ford also unveiled its all-new Fiesta. CLICK HERE for that story …
Here is the Citroen promotional video
Here is the Mini launch from the Paris Motor Show