Allan Grice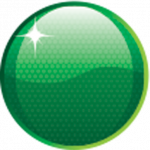 If you're in the school of Australian motorsport and you mention the brands Akubra, Craven Mild and Fosters, there's only one man that springs to mind – Allan Grice.
Grice, known to many as the 'Prince of the Privateers,' the 'Honourable Member of Broadwater,' or just simply 'Gricey,' was a true stalwart of the local racing scene.
Grice won the Bathurst 1000 on two occasions, and he couldn't have taken the wins any differently.
After many attempts in privately-run entries, Grice finally cracked a win in the classic 1000km race in the Chickadee Commodore VK, partnering car owner Graeme Bailey.
His second win came in his first drive with the Holden Racing Team, helping Win Percy take the 1990 Tooheys 1000 against a horde of turbo-charged rivals.
It has been 20 years since Grice took his last Bathurst win, and eight years since he made his final start at the Great Race. He finished with his Bathurst career with a stellar seven podiums – two wins (1986 and 1990), four second (1978, 1982, 1991 and 1995) places and a third (1983).
Besides his impressive Bathurst record, he competed internationally, won 10 Australian Touring Car rounds, the Australian Sports Sedan Championship twice (1978 and 1979), the Australian GT Championship (1984) plus the 1992 Bathurst 12 Hour.
Grice considers his first win at Bathurst in 1986 as his sweetest victory.
"I think my first one was my favourite win, for a couple of reasons," he told Speedcafe.com.au.
"It was the first time that I won Bathurst after many attempts, but it was a complete, 100 percent privateer effort that beat the factory teams. I think that is always something has been extremely hard to do – it has always been hard to do and rarely done."
His second Bathurst win came for the factory – then a brand-new team.
"Yes, it was certainly a good day," he said of the 1990 victory.
"We knew we were behind the eight ball against all of the turbo cars there. We knew we'd just have to go flat out all day.
"Wally Storey built the car with that in mind, alongside Rob Benson, and we just hammered it all day. We had the feeling that it was pretty well-known that our rivals had controllable boost – whether it was a cigarette lighter which they flicked to the left or the right – they were running away on boost, and then just winding it back and just sitting there.
"We figured if we could make keep their boost up, they'd have problems, and that it pretty much the way it worked out."
To commemorate Grice and Percy's win at Bathurst in 1990, the Toll Holden Racing team will commemorate their feat with a special 20th anniversary livery at next week's Supercheap Auto Bathurst 1000.
Grice will not be part of the team's celebrations, but says that the idea of the livery is fitting.
"I think it's a nice touch," he said.
"It sounds like they've gone to a lot of trouble. Something like this hasn't been done before and I think it is commendable."
While Grice may be remembered for his against-the-odds win in 1990 against faster machinery, he only competed with HRT at Bathurst on three occasions – 1990-1992.
In that time, he finished first, second and fifth respectively. In his final drive with HRT in 1992, he was the class winner, driving the 1993-specification Commodore VP – the first cars of what would become known as V8 Supercars.
"I drove for them three times and had two firsts (one class win) and a second place," he said.
"I never found full-time employment with them. I only drove for them three times, but I never got a full-time guernsey.
"It certainly would have been a lot easier to race for the factory, rather than be a privateer, but I don't think Tom Walkinshaw was ever a fan of mine. That's just the way it worked out."
Grice still watches a lot of motor racing and says that modern day V8 Supercars lacks the entertainment value, compared to his days behind the wheel.
"I think the racing was better back then. There was more overtaking," he said.
"These days, tyres have hurt it. It was better when there were two or three different tyre companies. You see people following in closely, sitting in the slipstream, pulling out but not able to pass.
"It seems to be the way the tyre combination is – they're all dead-set worried about flat spotting the tyre. You don't see as many people diving down the inside as you used to – and I'm not the only one to say that."
While his driving suit and helmet have been retired for some time, racing is still apart of his life. His son, Ben Grice, has recently started his stint in motor sport, competing in the Queensland state Gemini series.
Grice says that his son has what it takes to make a name of his own.
"He is already got some understanding on how difficult it is to get started in motorsport," he said.
"It is the hardest sport to get started in. It's not like football where you need a pair of shorts and boots. You need cars and spares and tow cars and all sorts of things. He's going through that difficult stage, but he's got some ability, and he's got a lot of determination. They are the two most important factors."
But where is Allan Grice now? Besides watching his son try and carve a place in the sport, Grice is, of all things, selling beer …
"I'm working my arse off at the moment! I've got a beer called Black Diamond," he said.
"It's a beer that is made for us overseas. We own the name, we import it and we're just selling it around the Gold Coast and the Northern Rivers at the moment. So, I'm out on the road selling beer!
"It's a premium beer, and it is going down very well in both senses."
Here is Gricey's 1986 Bathurst triumph