Kellys take F/A-18 flight ahead of Bathurst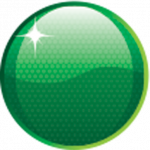 Todd and Rick Kelly have taken their preparations for Bathurst over the speed of sound.
The pair flew in F/A-18 Hornets with the Royal Australian Air Force in Williamtown, New South Wales, fulfilling a life-long ambition for the Bathurst-winning brothers.
"I don't even know what to say, I'm still wobbling around," said Todd Kelly, who flew brother Rick up in his Piper Chieftain aircraft.
"It's unbelievable how the thing turns and just goes 'bang' and pushes you into the seat. Everything starts to go a little bit black towards the end of a turn.
"It's just insane what these things can do. I expected it to be pretty special but it just blew me away. You get out of a V8 Supercar half-buggered after a race, but I'm more worn out just being a passenger in that thing with the G loading."
F/A-18 fighter pilot Flight Lieutenant Nicholas 'Finchy' Finch is a race fan himself and was impressed with his ride in the Jack Daniel's V8 Supercar.
"The ride was great," said Flight Lieutenant Finch.
"I hopped into the car and it reminded me of hopping into the jet, strapped into the seat really tight, you can smell the fuel and it's really noisy.
"I am a car fan myself. I actually have a Subaru WRX that I race in the NSW Hillclimb Championship. So motorsport is something I like doing and it's a great opportunity to hop into a V8 and go for a fang.
"You can see them working hard just trying to drive around with the back end stepping out. I've got a lot of respect for them.
"I will be watching Bathurst from home so hopefully the Kelly brothers do well next weekend."
Rick Kelly said that the Kelly Racing team leaving no stone unturned to net Bathurst success next weekend, following a fourth place run for he and Owen Kelly in the #15 Jack Daniel's Commodore at Phillip Island.
"Our chances at Bathurst should be pretty good," said Rick Kelly.
"On the trip up here in Todd's plane we watched vision from last year the whole way. The team has put a lot of work in for it as well.
"We don't go there expecting to easily win it but we are doing everything we can to win it. If the team and drivers all do a good job we can certainly win it."
Before Jack Daniel's Racing hits Mount Panorama for this year's Great Race, the team will host its annual Open Day this Sunday from 10am, which will this year double as a send off party for the boys' annual Bathurst road trip.
"I'd encourage all the fans to come to Kelly Racing this Sunday to have a look around," said Rick Kelly.
"I think our fans will be pleasantly surprised by the beast we've picked up for the 2010 road trip. It might be our best one yet!"
Entry is by gold coin donation with proceeds going to Very Special Kids, the official charity of Kelly Racing for 2010.
Check out the TV News story