Sonic's Formula Ford driver line-up change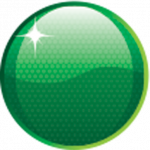 Sonic Motor Racing Services has made a driver line-up change with three rounds remaining in the 2010 Genuine Ford Parts Australian Formula Ford Championship.
Sydney's Ryan Simpson has left the team and the series, replaced by Mildura's Cameron Waters.
Simpson is sitting fourth in the title, while Waters in eighth, having driven for his own entry for the first five rounds of the season.
Sonic team principal Mick Ritter is disappointed to see Simpson leave his post, but is excited to see Waters join his squad.
"Ryan has growing commitments with the family business," said Ritter.
"Those increased commitments are taking their toll on the balance between his racing and the input he can have into Parramatta Smash Repairs. It's a difficult position to be in and I respect his decision to withdraw from the remainder of the series.
"Ryan's had a good season so far, he's a talented young racer. We at Sonic wish him every success with any future racing he undertakes and certainly with the family business. He's a good young lad and we're pleased to have had him race with us.
"We were assisting Cameron a bit this year with some engineering support so signing him up as a member of the team is really an extension of what we've doing anyway – only now, we can help him for the remainder of this season and into 2011."
Simpson said he could not justify the time away from his family business.
"Racing on a national level takes a big commitment, not just financially but in time you need to spend away from work just travelling to and from the rounds," Simpson said.
"The longer we had to spend racing the more it was affecting our business. Dad and I need to keep our hands on the wheel with Parramatta Smash Repairs, that's all there is to it."
While Simpson will take a back seat for the remainder of 2010, he says that he still has unfinished business in motor racing.
"This is only the end of my national series year," he admits.
"I'm not done racing as such, I just can't afford the time to go racing at that level. I hope we'll back one day."
On the flip side, Waters is stoked to have the opportunity with Ritter's championship winning team and hopes to maintain his status as leading rookie driver in the Formula Ford championship.
"This is a great opportunity for me," said the 16-year-old.
"It wasn't something I expected but it's a chance I will definitely grab with both hands. Not only do I get to work with Sonic but I get to update my car too.
"I'm leading the Rookie of the Year points at the moment. I want to wrap up the Rookie prize and hopefully get to the top five in the final points. That's the plan anyway."
The three remaining rounds for the 2010 Genuine Ford Parts Australian Formula Ford Championship are scheduled for the Gold Coast, Symmons Plains and Sandown.