New IZOD IndyCar Series trophy unveiled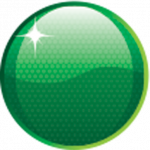 Will Power and Dario Franchitti have a lot to play for this weekend at Homestead Miami – overall victory in IZOD IndyCar Series Championship – and who ever does win this year's title, they will be holding aloft a brand-new trophy.
The title contenders, who will both be part of the Armor All Gold Coast 600 later next month, were part of the unveiling of the 3-foot-tall, 45-pound trophy.
IZOD collaborated with and commissioned acclaimed sculptor Ted Gall to design and create the award, which conveys the intertwined nature of man and machine in the 21st century. The stainless steel sculpture of man with outstretched arms balanced on a single wheel rests atop an African Pedauk hardwood base.
"We're not just a human form; we're what we use all the time," said Gall, who added he intends all his work to be both visually and psychologically intriguing.
"It used to be if you were a cowboy you'd ride a horse. Now we're really attached to wheels our whole lives. The arms are imploring; they're reaching out for that golden ring, for that big win."
Similar trophies will formally be presented to the second and third-place championship finishers at the Championship Celebration. Only one arm is outstretched on each of these 26-inch-tall trophies.
Through a 16-race duel across three continents, Verizon Team Penske driver Power and Target Chip Ganassi Racing's Franchitti have been piling up points in seeking that golden ring – the IZOD IndyCar Series title.
Power takes a tenuous points advantage into the season finale, which will feature a 27-car field on the 1.5-mile oval. Power's sixth victory of the season would secure his first IZOD IndyCar Series title. Franchitti, the reigning Indianapolis 500 champion, needs to finish at least two positions ahead of Power in the 200-lap race to claim his third championship in four years.