Kiwi hero says Singapore is perfect for V8s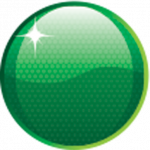 Craig Baird says that the V8 Supercars will be a perfect fit for the Singapore Grand Prix next year.
The versatile New Zealand racer competed at the Marina Bay Street Circuit in the Asian Carrera Cup Championship, winning two races.
With V8 Supercars Australia likely to announce that it will add the Singapore circuit to its calendar next year, Baird told Speedcafe.com.au that the track, and the event itself, will be a great match for the V8s.
"The V8s will be fantastic there. V8s are suited to any street circuit," Baird told Speedcafe.com.au.
"The biggest thing for those considering going is that Singapore is probably the best motorsport event I've ever been to as a spectator and a competitor.
"You can go as a motorsport weekend, but also fit in time for your wives and family during the day. All of the motorsport action is during the night. The way the schedule works means that you can holiday in the day and go racing at night.
"It's just something so different, and I must say that the atmosphere there really pumps. The night race, the city lights – it's just a really, really good event."
This was Baird's second time at the Singapore circuit and he says that no matter how many laps you complete around the 5.07km, 23 turn track, you learn something new every time.
"It is a really, really technical circuit. I learnt so much on the first year to the second year," he said.
"There's just so many corners! It's left, right, left, right. It's got tightening exits with concrete, and then the next corner looks exactly the same and you can start to get confused with what corner is which.
"The other confusing thing is that you'll do a track walk in the day, do a practice at night then do qualifying in the day and the track looks totally different again. Lights on, lights off, the track changing, it is a very technical track."
Baird won two races in the Porsches at Singapore and he currently leads the Asian Carrera Cup Championship.
He will suit up next weekend alongside Fabian Coulthard in the #24 Bundaberg Red Racing Commodore VE at Bathurst.