Gascoyne signs with Lotus for five years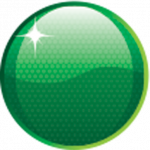 Lotus has shored up a key part of its technical team by signing a five-year deal with chief technical officer Mike Gascoyne.
The new contract means the former F1 journeyman will stay at the team until at least 2015.
Lotus Racing team principal Tony Fernandes says this proves how much the team wants to succeed in Formula One.
"Mike's five year deal is a major announcement for the whole Lotus Racing team," said Fernandes.
"It shows just how serious we are, not only about how far ahead we are setting our aspirations, but also as a reward to Mike for the incredibly hard work he and the team have already put in to get us from literally four people back in September 2009 to our current position as a serious F1 player with a very bright future ahead of us."
Gascoyne says that it was always his intent to see out his career with Lotus.
"Having started the team from scratch with Tony it was always my intention to finish my career here, so it's great to have formally agreed a five-year deal," he said.
"I'm extremely grateful to everyone involved in Lotus Racing for having the confidence to take this into a long-term contract.
"We've had a great start to our partnership together, and I'm looking forward to continuing that for the next five years, and even beyond that."
Under Gascoyne's direction, Lotus is currently the leading new F1 team. Despite not none of the new teams scoring world championship points, Lotus sits in 10th place ahead of Virgin and HRT.
The team's best finish so far is Heikki Kovalainen's 13th place at this year's Australian Grand Prix.
Before joining Lotus, Gascoyne has worked with Force India, McLaren, Sauber, Tyrrell, Jordan, Renault and Toyota.