Garth Tander: Mountains, Millions and Allan Grice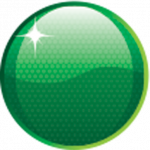 Garth Tander heads to Mount Panorama next week as the defending race champion, the only man with the chance of winning V8 Supercars' $2 Million Grand Slam prize, and a retrospective livery.
Can he emulate the win of Allan Grice and Win Percy at this year's Supercheap Auto Bathurst 1000, just like Grice and Percy did 20 years ago?
Speedcafe.com.au caught up with the two-time Bathurst winner after the launch of the Toll Holden Racing Team's retro livery launch …
SPEEDCAFE: You look like Allan Grice. Do you feel like Allan Grice?
GARTH TANDER: (laughs). The team has fantastic job of really embodying that whole 1990s look with the crew, uniforms, suits, the cars. It's really representative of how the team operated in 1990 and it was obviously a great result that year. We're certainly hoping that 2010 is another great result.
SPEEDCAFE: You'd love another win up there, wouldn't you …
GT: Certainly. To go back-to-back would be very, very nice. Obviously, it's a great anniversary for the race team and for me to try and get my third (win) would be even better.
We haven't had the year that we would have really liked, but you can have years like that, and if you win Bathurst, all is forgotten. Certainly, that is massive, massive motivation for this team.
SPEEDCAFE: What do you think the Holden faithful will think when they see these cars roll out for the first session?
GT: I think they'll like it. For the people who have supported the Holden Racing Team since its inception will really embrace it and enjoy it. There's an opportunity to buy merchandise that is the same as the team were wearing at the time.
The Holden Racing Team is a fantastic brand in our sport and it evokes a lot of passion and support. I think the cars look fantastic sitting still, and I think they'll look even faster on the track.
SPEEDCAFE: People love history. This is something that could spark something ongoing as well …
GT: I think so. This really hasn't been done, as far as a retro livery, for the race track in the past. It's very new. There is talk that we'll have the heritage round next year, which I think is a great thing. The supporters of our sport, and I'm talking motorsport, not just V8 Supercars, they are massively loyal and very supportive. Once you're a motorsport fan, you're a motorsport fan for life. I grew up and I watched the 1990 race and I really remember it, and to be driving a car that represents 20 years ago is very, very special.
SPEEDCAFE: You're also in with a shot of V8 Supercars' $2 million Grand Slam. As you say, it has been a tough year, but only one bloke can still win this …
GT: That's right. It's almost been a bit forgotten this $2 million Grand Slam deal. Bathurst is the next part of that so we have to go and win that. I'm not really thinking about it too much, because Bathurst is a massive race in its own right, and you don't need $2 million motivation to go and win it. You want to win it anyway.
If we win Bathurst, we may start to look at it, but I think the series was pretty smart picking the four toughest races – Clipsal 500, Bathurst 1000, Gold Coast 600 and the Homebush 500 – probably the four toughest races that we have in the year.
I think their $2 million is pretty safe, but saying that, I'd be happy to take it off them.