Roland Dane to flex his muscle for Pye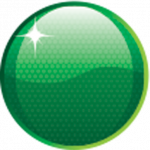 Champion V8 team owner Roland Dane is calling on all of his contacts in the motor racing industry to get behind newly-crowned British Formula Ford Champion Scott Pye.
The young South Australian driver secured the coveted British crown last weekend and now has his sights set on taking the step up to British Formula 3.
Dane says that Pye, 21, is good enough to go "all the way" but says that he'll need corporate and public support to be a real factor in world motorsport.
The TeamVodafone V8 Supercars team owner, a sponsor of Pye, told Speedcafe.com.au that he'll use his influence to ensure his young driver gets the best possible chance to continue his racing dream.
"I'll be twisting every person's arm in this business to get him coverage or support," he said.
"I think Scott's done a fantastic job to go over there and get the job done.
"He has the will to go all the way. Now, it's a question of having the right breaks at the right time and proving that his talent is bullet proof as he goes up the ladder.
"I will definitely help, and I'm going to try and encourage other people to make that happen as well."
Dane says that the first step for Pye will be to get him back to Australia and start to build his contacts locally.
Pye will be competing with his Jamun Racing team in the Formula Ford Festival at Brands Hatch (October 16-17), and Dane wants to get Pye back as a guest of his team for the Armor All Gold Coast 600 the following week.
"I think it's important that he keeps on the radar here," he said.
"I think it would be good for him to get down here and show his face around.
"He needs to get back here. It's funny how many people over the years have gone overseas and almost dropped off our radar. A couple of years ago, you wouldn't have known who Chad Reed was. I bet you most people in Australia couldn't tell you who Mat Mladin is."