Pedro de la Rosa gets Pirelli test role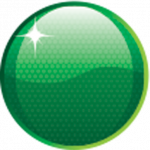 Pedro de la Rosa will replace Nick Heidfeld as Pirelli's official test driver, as the Italian firm gears up for its Formula One return.
Heidfeld was recently appointed as de la Rosa's replacement at Sauber for the remainder of this season. This switch has opened up the spot chance for de la Rosa to be slotted into the Pirelli test role.
Heidfeld was originally replaced by Frenchman Romain Grosjean at Monza last week, who will continue to test for Pirelli alongside de la Rosa.
The 39-year-old de la Rosa has raced for Sauber this year and has a wealth of Formula One experience – mainly as the third driver for McLaren.
The Spaniard was confirmed in his new role at a press conference near Istanbul, held to mark 50 years of Pirelli's presence in Turkey, where all the Formula One, GP2 and GP3 tyres for next year will be produced at a state of the art facility in Izmit.
"I'm really pleased to be joining Pirelli," said de la Rosa.
"Tyre testing is something that I have always enjoyed as it is a very big challenge, especially in Formula One. The information you can get from telemetry and sensors is valuable, but nothing replaces the individual feeling of a driver with new tyres so I hope I can be a real asset to Pirelli.
"There's not a lot of time left and a huge amount of work to do, but I'm very much looking forward to it and I am sure that our collaboration will be a success.
"A lot of useful work has been done already and now we have the opportunity of taking it forward."
Pirelli completed two days of testing at Monza in Italy last week, which concentrated on defining the construction of the new Formula One tyres. Grosjean completed a number of long runs consisting of 30 to 40 laps each, in order to check the durability and consistency of the tyre in warm conditions. Thanks to its fast straights and aggressive kerbs, Monza is an extremely demanding circuit for tyres, which stood up to the new challenge very well.
At the same time, Giorgio Pantano continued to test the new GP2 car, which will also run on Pirelli PZero tyres next year as well as its feeder GP3 Series.
Pirelli's next round of Formula One tests will take place in Spain in early October, where de la Rosa will take the wheel of the Toyota TF109 for the first time.