Molly Taylor takes second in Yorkshire Rally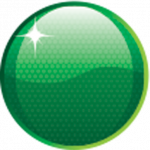 Molly Taylor has completed the British Rally Championship season on a high finishing second in class at the Yorkshire Rally.
The result in at the wheel of a C2R2 brought third outright in her debut year in the Citroen Racing Trophy series.
The 22-year-old also took the title of 2010 British Ladies Rally Champion to round out a successful year of competition in the UK.
"It was a tough weekend with some real ups and downs," said Taylor.
"The Yorkshire roads were incredibly fast which can prove quite interesting when you hit slippery wet clay halfway around long 5th gear corners.
"We were happy to have set some second fastest stage times. However, a bit disappointed not to have been a bit higher up, but we had to look at maintaining our position in the Championship and couldn't afford to take any unnecessary risks.
"And to finish where we did for the year, I don't think I could have asked for much more given my experience and the learning curve I've been on."