Lowndes: 1997 Bathurst 1000 my worst race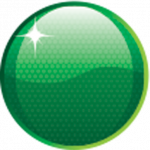 Craig Lowndes has experienced many highs at Mount Panorama, including four victories, but with the highs come lows, and Lowndes has nominated 1997 Bathurst 1000 as the low light of his career.
After a disappointing season in European Formula 3000, Lowndes returned to Australia in 1997 to partner Greg Murphy in the #15 Mobil Holden Racing Team Commodore at the Sandown and Bathurst.
Lowndes and Murphy won a wet Sandown 500 and entered Bathurst as one of the race's favourites, only for Lowndes to crash out at the top of the mountain on lap 38 while passing a backmarker.
It was the cherry on top of the factory Holden team's worst Bathurst. In the morning warm-up, the team's Holden Young Lions car was written off by Jason Bargwanna in a sickening crash.
The race started well enough, with the #05 HRT Commodore of Peter Brock and Mark Skaife leading the way with Murphy/Lowndes in tow. Not long after Lowndes crashed, Skaife was at the wheel of the #05 car when an engine drama ruled it out.
Heading into next Supercheap Auto Bathurst 1000 as one of the race's favourites, Lowndes says that the 1997 event – and his year in general – was a low point of his career.
"I'd been in Europe the whole time and basically had a pretty bad run over there," he said.
"I came back to Australia, we had a good run at the 500 (Sandown). We went to Bathurst paired with Greg Murphy but basically slammed it into the wall. We were about half way through the race, trying to get to the lead, which was probably a bit ambitious.
"I went around the outside of another car and destroyed my chances and Murphy's chances.
"It was really a lowlight to get out of the car and walk away from a crashed one."
On the flip side, Lowndes says that the 2006 Bathurst 1000 – the race held one month after the death of Brock – was his highlight at The Mountain.
"My most memorable moment would be 2006 when I won Bathurst after Brock passed away," he said.
"That whole week of Bathurst was quite memorable.
"From driving the Torana before the start of the race on Sunday, doing the parade and then to get in the car and win the race was probably my most memorable moment."
The Supercheap Auto Bathurst 1000 kicks off next Thursday, with The Great Race on Sunday.
See below for YouTube clips of Craig Lowndes talking about his best and worst Bathurst 1000 moments …