Korean Grand Prix: Will it stay or will it go?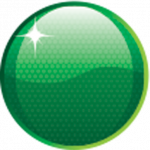 Will the Formula One teams compete at Korea this year?
That's the question that has been continually asked this season, but with less than a month before the inaugural event, doubt is continuing to mount after remarks made by F1 chief Bernie Ecclestone in Singapore on Sunday.
The new circuit has been the subject of much speculation after delays in the build of the circuit and the facility.
Last month, a Red Bull F1 car was driven around the track at low speed as a demonstration, but Ecclestone says that even he isn't sure if the Korean Grand Prix will go ahead.
"It was inspected six weeks ago, and it wasn't passed," he told the BBC.
"It's quite dangerous what we've done actually. It's a case of do we cancel the race or not. They (Korean organisers) say it's all going to be OK."
If the race does get cut, it could be a major boost to Australian driver Mark Webber's championship hopes. Webber leads the title by 11 points with four rounds remaining, and the theory is that the less races remaining, the better his title hopes.
Webber's Red Bull Racing team owner Christian Horner said post-Singapore that he thinks the race will be run.
"I think we will definitely be in Korea," he said.
"I had a chat with some representatives earlier and they now seem pretty confident. We were there a few weeks ago [for a Red Bull demonstration] and they were well on course with it, so we are pretty confident. At the moment all the flights are still booked."