Jack Elsegood clocks up 200 V8 Utes starts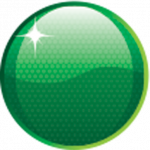 Former Rugby League star turned V8 Utes champion Jack Elsegood will make his 200th Yokohama V8 Ute Series start next weekend at Mount Panorama, Bathurst.
The Cooper's Clear Racing driver will rack up his 200th V8 Ute race start in Race 2 of Round 6. That race will be held on Saturday, October 9.
Elsegood's racing career highlight was last year when he won the title, but it was almost his second crown after going agonisingly close to winning the 2007 Utes series.
The former Manly Sea Eagle turned Sydney Rooster NRL player says he loves competing in the V8 Utes.
"Firstly I love the Utes because the competition is fierce and I love being competitive," he said.
"Secondly the category as a whole is fantastic. I've had great support from Coopers over the past five years and their support has allowed me to continue racing."
Elsegood is one of only two drivers to accomplish the milestone (Charlie 'Handlebars' Kovacs, Oran Park in 2008), and would have liked to have done the same in League.
"I clocked 150 games in league and making 200 games is a big deal and unfortunately I wasn't able to get there with the injury. I'm pretty stocked to wrap up 200 races in the Utes," said Elsegood.
"It felt like only yesterday that I joined the Ute fraternity. I'd ultimately love to move on to driving a V8 Supercar but it all relies on sponsorship."
Elsegood has claimed over 17 V8 Ute Round podiums over the years including five in 2007 and he has already clocked up four for this year.
The Sydneysider is in a fierce battle with Holden rival Grant Johnson for this year's title, with only 29 points separating the two.
"I've always seen Grant as my main rival. We are both very competitive and he is definitely the one to beat this year," said Elsegood.
Elsegood and the V8 Utes field will hit the track on Thursday, October 7 for Practice in the lead up to his big race on Saturday, October 9, which will be televised live on Network Seven.