ENTRY LIST: Supercheap Auto Bathurst 1000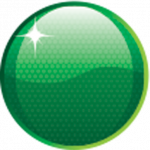 The first official entry list for next week's Supercheap Auto Bathurst 1000 has been released.
No change to this list of drivers will be accepted later than 5pm, Tuesday 5 October unless exceptional circumstances.
As per usual endurance races, each two-car team has listed three drivers in its line-up.
The 'Primary' driver is listed as Driver A, while the co-driver is Driver B and/or C.
According to the race's supplementary regulations, all teams must nominate their final driver pairings in writing to the Operations Manager no later than 5.30pm on Thursday, October 7.
No major changes have occurred to the field that lined up at the L&H 500 at Phillip Island. Unless a team switches its co-driver pairings, the only changes will be Ryan Briscoe (Bundaberg Red Racing) and Allan Simonsen (Castrol EDGE Racing).
Stay tuned to Speedcafe.com.au for the latest in pre-Bathurst 1000 news.
And for more in the lead-up to The Great Race, CLICK HERE for Aaron Noonan's weekly column …
| | | | | |
| --- | --- | --- | --- | --- |
| # | Team Sponsor Name | Driver A | Driver B | Driver C |
| 1 | TeamVodafone | Jamie Whincup | Steve Owen | Mark Skaife |
| 2 | Toll Holden Racing Team | Garth Tander | Cameron McConville | David Reynolds |
| 3 | Centaur Racing | Tony D'Alberto | Shane Price | |
| 4 | IRWIN Racing | Alex Davison | David Brabham | John McIntyre |
| 5 | Orrcon Steel FPR Falcon | Mark Winterbottom | Luke Youlden | James Moffat |
| 6 | Dunlop Super Dealer FPR Falcon | Steven Richards | Luke Youlden | James Moffat |
| 7 | Jack Daniel's Racing | Todd Kelly | Dale Wood | Owen Kelly |
| 8 | Team BOC | Jason Richards | Andrew Jones | Matt Halliday |
| 9 | SP Tools Racing | Shane van Gisbergen | David Brabham | John McIntyre |
| 10 | Bundaberg Red Racing Team | Andrew Thompson | Ryan Briscoe | Craig Baird |
| 11 | Rock Racing | Jason Bargwanna | Glenn Seton | Taz Douglas |
| 12 | Bing Lee/Panasonic Racing | Dean Fiore | Michael Patrizi | |
| 14 | Trading Post Racing | Jason Bright | Andrew Jones | Matt Halliday |
| 15 | Jack Daniel's Racing | Rick Kelly | Dale Wood | Owen Kelly |
| 16 | Stratco Racing | Tony Ricciardello | Glenn Seton | Taz Douglas |
| 17 | Jim Beam Racing | Steven Johnson | Marcus Marshall | Warren Luff |
| 18 | Jim Beam Racing | James Courtney | Marcus Marshall | Warren Luff |
| 19 | Dick Johnson Racing | Jonathon Webb | David Russell | |
| 21 | Fair Dinkum Sheds Racing | Karl Reindler | David Wall | |
| 22 | Toll Holden Racing Team | Will Davison | Cameron McConville | Daivd Reynolds |
| 24 | Bundaberg Red Racing Team | Fabian Coulthard | Ryan Briscoe | Craig Baird |
| 27 | Fujitsu Racing | Damian Assaillit | Ant Pedersen | |
| 30 | Gulf Western Oil Racing | Mark Noske | Nathan Pretty | |
| 33 | Fujitsu Racing/GRM | Lee Holdsworth | David Besnard | |
| 34 | Fujitsu Racing/GRM | Michael Caruso | Greg Ritter | |
| 39 | Supercheap Auto Racing | Russell Ingall | Paul Morris | Allan Simonsen |
| 44 | National Directory Distribution | Geoff Emery | Marcus Zukanovic | |
| 47 | Wilson Security Racing | Tim Slade | Jack Perkins | |
| 51 | Castrol EDGE Racing | Greg Murphy | Paul Morris | Allan Simonsen |
| 55 | The Bottle-O Racing Team | Paul Dumbrell | Dean Canto | |
| 888 | TeamVodafone | Craig Lowndes | Steve Owen | Mark Skaife |