ENTRY LIST: Fujitsu V8 Series at Bathurst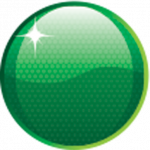 Twenty three starters will greet the starters flag for Round 5 of the Fujitsu V8 Supercars Series at Bathurst next week.
Series leader Steve Owen is one of seven drivers set to complete 'double duties,' racing in both the Fujitsu Series and the Supercheap Auto Bathurst 1000. The other six drivers are David Russell (Dick Johnson Racing), Geoff Emery (Greg Murphy Racing), Paul Morris (Supercheap Auto Racing), Marcus Zukanovic (Greg Murphy Racing), Taz Douglas (Kelly Racing) and James Moffat (Ford Performance Racing).
There will be two Fujitsu Series races held over the weekend, one on Friday and Saturday. The Saturday race will be shown live on Network Seven – the only live Fujitsu Series race for the year.
New entries in next weekend's field include Ben Eggleston, who will drive the JAX Quickfit Tyres entry, formally driven by Walkinshaw racing endurance drivers Cameron McConville and Craig Baird. It will be Eggleston's first race since Homebush last year.
Rod Salmon slips into the Jay Motorsports Commodore VZ, the seat vacated by Nick Percat, who moves across to the Bundaberg Red Racing Commodore VE, last raced by David Reynolds at Townsville.
Other new contenders are Ben Barker (Matthew White Motorsport) and Chaz Mostert (East Coast Traffic Control).
| | | | |
| --- | --- | --- | --- |
| # | Team Sponsor Name | Driver | Model |
| 021 | MW Motorsport | Ben Barker | BF |
| 28 | Team Jayco | David Russell | BF |
| 32 | Triple F Racing | Paul Fiore | BF |
| 38 | JAX Quickfit Tyres | Ben Eggleston | VE |
| 43 | Jay Motorsport | Rod Salmon | VZ |
| 45 | Earth Ex Racing | Steve Owen | VE |
| 46 | Jilesen Racing | Daniel Jilesen | VE |
| 48 | National Directory Distribution | Geoff Emery | VZ |
| 58 | Go Karts Go/ESET Aust | Drew Russell | BF |
| 59 | Go Karts Go/ESET Aust | Aaren Russell | BF |
| 62 | Volvo Construction Equipment | Adam Wallis | VZ |
| 66 | Roadwise Racing | Phil Foster | VZ |
| 67 | The Love Machine | Paul Morris | VE |
| 71 | Midway | Marcus Zukanovic | VZ |
| 75 | Auto-Motion | Aaron McGill | BF |
| 86 | East Coast Traffic Control | Chaz Mostert | BF |
| 92 | Fastaz Motorsport | Taz Douglas | VZ |
| 93 | Fujitsu Racing | Scott McLaughlin | BF |
| 96 | V8 Race Experience | Ryan Hansford | BF |
| 99 | Norton 360 Ford Rising Stars Racing | James Moffat | BF |
| 222 | Bundaberg Red Racing Team | Nick Percat | VE |
| 777 | Bob Jane T-Marts | Rodney Jane | BF |
| 999 | Sonic Motor Racing Services | Tim Blanchard | BF |