Triple F to run two Falcons at Bathurst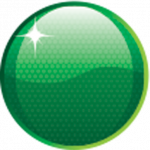 Triple F Racing will run two Fords at Bathurst next weekend after the team completed the build of its ex-Marcus Marshall Falcon BF for Paul Fiore to race in the Fujitsu V8 Series at Mount Panorama.
The Triple F team has campaigned this season with Dean Fiore in his Bing Lee-backed Championship Series Falcon FG and the ex-PMM Commodore VE for brothers Paul and Todd in the Fujitsu Series.
At Bathurst, the West Australian-owned, Queensland-based squad will have two of the same make of cars for the first time, allowing them to run the same spares package – averting the headache of taking spares for two different types of race cars to the race track.
The Commodore VE has now been benched and is for sale.
Last week at Queensland Raceway, the team had its final shakedown test ahead of the Supercheap Auto Bathurst 1000, however, the freshly-rebuilt BF was not ready to test, so Paul completed around 40 laps in the FG that Dean Fiore will share with Michael Patrizi in the main race.
While it means a better race weekend set-up, team owner/driver Dean Fiore told Speedcafe.com.au that the team has had to burn the midnight oil to make it happen.
"Paul's been out of the seat since Winton, and he didn't get many laps there because he had a shunt," he said.
"He's quite green – he's only done two test days in a Supercar full stop. He got the hang of it pretty quick, and the BF will be pretty similar to what the FG is. He should be pretty good for Bathurst.
"The engine slots in tomorrow and everything is on benches, ready to be screwed together. The car will be set-up the same as the FG – it's basically the same car as mine. It won't make a huge different, and if anything, it will be probably easier to drive.
"This makes everything a lot more efficient for us. It's where we want to be, it has just been a mission for the boys to push the button and make it happen. They've put a lot of focus on the BF, getting it ready. If we had all the staff in the world, it would be easier, but the guys have done a heck of a job to get it going."
With three rounds of the Fujitsu V8 Series remaining, the driving duties will continue to be split between Paul and Todd. Paul will race at Bathurst and Homebush, while Todd will race at Sandown's penultimate round.
Dean says that the team will have a rethink on its Fujitsu Series program ahead of next year.
"We need to have a think about how we go about that next year," he said.
"Either we commit to one of them doing the whole seriues, or we get a second car and have the both doing it. That second scenario will be quite expensive, so we'll have a think about how we do it."
For more on the lead-up to the Bathurst 1000, CLICK HERE for Aaron Noonan's column – Monday AfterNoonan – exclusive to Speedcafe.com.au