Tony Schumacher hits back at NHRA in Dallas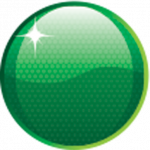 A thrilling Sunday of racing at the 25th annual O'Reilly Super Start Batteries NHRA Fall Nationals presented by Castrol Syntec tightened up the points battles in all four classes as Tony Schumacher, Matt Hagan, Greg Anderson, and LE Tonglet scored victories.
Three of the incoming points leaders – Larry Dixon in Top Fuel, Mike Edwards in Pro Stock, and Andrew Hines in Pro Stock Motorcycle – had their leads trimmed, but the latter two were able to mitigate that somewhat by being in the final. Incoming Funny Car points leader John Force actually increased his lead, which was a mere four points over Jack Beckman entering the race, by reaching the final, but found a new rival in Hagan who took over second from Beckman and trails Force by 25 points.
Dixon, who lost in round two to eventual Top Fuel runner-up Shawn Langdon, saw his lead over Cory McClenathan trimmed from 85 to 69, but Schumacher hauled himself into the points race and is now just 94 points back of Dixon.
Top Fuel
Tony Schumacher, who earned his first career victory at this event in 1999, collected his 66th this weekend and reached the winner's circle for the first time since the Bristol event in June. Schumacher needed to chase down Langdon to do it, but emerged the winner, 3.83-seconds to 3.90-seconds.
"You know that Langdon was going to cut a [good] light, so that was a big one," said Schumacher.
"He's a good guy and he's going to be a great driver. Me and Hagan have been trying to double up for a long time, and when I saw him win, I said, 'Cool! We're half way there.'"
Funny Car
Despite being qualified just 14th, Matt Hagan continued his amazing year with a third season win, backing up earlier victories in Houston and Chicago by taking out the favoured Force in the final round. The race looked like a good one until Force's mount broke traction at halftrack, allowing Hagan to sail to the win and sole possession of second place in the standings and join his DSR teammate schumacher in the winner's circle.
"I left the line and never saw [Force in the final]," said Hagan.
"I have so much respect for John Force's team; when we won in Charlotte every one of those guys came over and shook our hands and told us what a great job we did. They're a first-class operation, just like DSR is, and it's always great to race the best."
Pro Stock Sedan
Charlotte champ Greg Anderson won his second straight at this event and second straight of the playoffs and closed the gap on Edwards from 27 to 16 by beating the world champ in the final, 6.58-seconds to 6.61-seconds, for his third win of the season. Edwards made it tough on him with a .001 light, but Anderson was right there with a .014 and chased him down for the win, the 64th of his career.
"I had a big weekend last weekend and got myself back in the Countdown," said Anderson.
"Every race you go is sudden death out here. If you have a really bad race you can knock yourself completely out of it. You just can't make a mistake, and my team has been flawless for two races now and I'm so proud of them."
Pro Stock Bike
The Pro Stock Motorcycle final featured the same matchup as both of the last two events, with LE Tonglet battling Andrew Hines again, and for the third straight time the outcome was the same with the rookie beating the former world champ. Hines made it easy in him this time with a -.006 red-light. Tonglet trailed Hines by 66 points entering the event but now is only 44 behind.
"For him to go up there and red-light, you know that he had to be thinking about the pressure," said Tonglet.
"It's just unreal. When I saw the red-light and knew I was the winner even before I reached the finish line was really great. I try not to think too much about the pressure, but it's there."
Next Event
The next stop on the NHRA Full Throttle Series in the Toyo Tires NHRA Nationals at Reading in Pennsylvania.