McLaren blames Webber for incident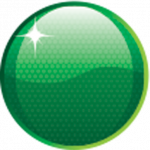 McLaren team principal Martin Whitmarsh believes Mark Webber was at fault for the incident that took Lewis Hamilton out of the Singapore Grand Prix.
The two drivers, who had entered Round 15 of the championship first and second in points, clashed on Lap 36 while fighting for third place following a Safety Car restart.
Having been slowed by a lapped runner, Webber ran down the inside of the road to defend from Hamilton into Turn 7, where the Red Bull's right front wheel made contact with the McLaren's left rear.
Although stewards investigated the incident during the race, no action was taken against either driver.
"Lewis drove a great race," Whitmarsh told reporters after the race.
"We reckon he has good reason to consider himself rather unlucky, since he appeared to have pulled off a sound overtaking manoeuvre only to be bumped out of the race by the car he'd passed. But I guess that's motor racing.
"(Lewis)'s disappointed, we're all disappointed, but we'll regroup and continue to fight for both the drivers' World Championship and the constructors' World Championship.
"There are four grands prix left to run, four grands prix left to win in fact, and both our drivers are within a win of the drivers' world championship lead."
Hamilton, who is now third in the championship, 20 points behind Webber and nine behind Fernando Alonso, was less certain that the incident was the Australian's fault.
"I'm still not exactly sure what happened with Mark and me," said Hamilton.
"But, telling it from my point of view, I saw that he'd made a mistake, and had got caught up with the backmarkers, so I was in position to slipstream him.
"I was on the outside going into Turn 7, and he was in my blind-spot, just behind me.
"I thought I'd got sufficiently past him, though. I braked, turned in, and tried to leave enough room for him on the inside.
"The next thing I knew I'd got clipped, my tyre was blown, and that was it. But, as the saying goes, I guess that's motor racing."
Clearly relieved to have escaped a trying weekend with a podium finish, Webber likened his incident with Hamilton to the one that caught out the Briton at Monza.
"Lewis certainly was a little bit ahead, but it was similar to the last race with Felipe (Massa) and Lewis," said Webber.
"Felipe probably didn't know he was there, (as) Lewis was quite a long way behind.
"This can happen sometimes. We brake completely on the limit.
"For sure it was incredibly tight, we did not hit that hard but enough to probably put both of us out of the race. Fortunately I could continue."
Here are the race highlights