Jimmie Johnson to the fore with Dover win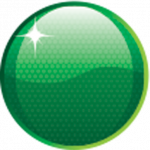 Doubt Jimmie Johnson's abilities to shine when it matters at your own peril.
That's the message ringing in the ears of those keen to dethrone the four-time Sprint Cup Series champion after Johnson won the AAA 400 at Dover International Speedway.
After a weekend to forget for the first race of the Chase, Johnson described his Dover win as "the weekend we would dream of" as the Hendrick Motorsports driver now sits just 35 points behind points leader Denny Hamlin.
"We were able to get it with winning the pole, leading the most laps and winning the race," said Johnson.
"It was a challenging weekend, to say the least …. The rubber would build up on the track and create handling issues for the racecar that you couldn't tune to. The car would act different and do different things when you ran over the black patches.
"I had to fall back on my dirt racing background. I think that helped me out some. I had a great car. Everybody did their jobs today.  I'm very pleased with the effort.  Came at a good time, clearly. We got eight to go and we'll see where things go from here."
To rub salt into the wounds of his Chase rivals, drivers drove through the smoke of Johnson's victory burnout on their way back onto pit road.
"Man, you are rubbing it into all these guys' faces here," crew chief Chad Knaus radioed to the driver.
After a retched week for Richard Childress Racing following the rules infraction of Clint Bowyer and the #33 team, Jeff Burton was able to restore some pride with second place, ahead of young gun Joey Logano in third place.
It was also a strong run for Richard Petty Motorsports driver AJ Allmendinger, who had a laps led total second only to Johnson, and looked set for a top five finish until a cut tyre forced him to pit and dropped him a lap down.
Allmendinger's team-mate next season, Australian ace Marcos Ambrose, brought home his JTG Daugherty Racing entry in 20th place in a race highlighted by its long green flag runs, with only four caution periods.
"We were caught out today a bit with the long green flag stint at the start," said Ambrose.
"The car had reasonable pace, but because the lap time here is so short, we lost a lap.
"From there it was hard to get back on the lead lap, and the timing of the cautions never really worked out for us.
"I don't think anyone out there had a perfect car, Dover is one of those tough races.
"The guys in the Chase have all wheeled out their A-games, and they are hard to beat at this time of the year.
"We head back to Kansas next weekend, and we're looking to round out the season on a high note."
RESULTS: AAA 400
Dover International Speedway (Dover, DE)
| | | | |
| --- | --- | --- | --- |
| 1. | #48 | Jimmie Johnson | Chevrolet |
| 2. | #31 | Jeff Burton | Chevrolet |
| 3. | #20 | Joey Logano | Toyota |
| 4. | #2 | Kurt Busch | Dodge |
| 5. | #99 | Carl Edwards | Ford |
| 6. | #18 | Kyle Busch | Toyota |
| 7. | #98 | Paul Menard | Ford |
| 8. | #39 | Ryan Newman | Chevrolet |
| 9. | #11 | Denny Hamlin | Toyota |
| 10. | #43 | A.J. Allmendinger | Ford |
| 20. | #47 | Marcos Ambrose | Toyota |
2010 NASCAR Sprint Cup Series
Points standings after Race 28 of 36 (Chase Race #2)
| | | | |
| --- | --- | --- | --- |
| 1. | Denny Hamlin | Joe Gibbs Racing | 5368 |
| 2. | Jimmie Johnson | Hendrick Motorsports | 5333 |
| 3. | Kyle Busch | Joe Gibbs Racing | 5323 |
| 4. | Kurt Busch | Penske Racing | 5309 |
| 5. | Kevin Harvick | Richard Childress Racing | 5303 |
| 6. | Carl Edwards | Roush Fenway Racing | 5295 |
| 7. | Jeff Burton | Richard Childress Racing | 5288 |
| 8. | Jeff Gordon | Hendrick Motorsports | 5285 |
| 9. | Greg Biffle | Roush Fenway Racing | 5228 |
| 10. | Tony Stewart | Stewart Haas Racing | 5206 |
| 11. | Matt Kenseth | Roush Fenway Racing | 5203 |
| 12. | Clint Bowyer | Richard Childress Racing | 5133 |
| 24. | Marcos Ambrose | JTG Daugherty Racing | 2741 |