Frosty: To win V8 title, I must win Bathurst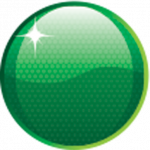 Factory Ford hope Mark Winterbottom says that for him to win this year's V8 Supercars Championship Series, he is going to have to win next week's Great Race – the Supercheap Auto Bathurst 1000.
It's an odd conclusion for Winterbottom to reach. Including Bathurst, there are five events remaining on the V8 calendar, which means a maximum of 1500 championship points available.
Currently, 'Frosty' is third in the series, 239 points behind leader James Courtney.
So why does Winterbottom think he needs to win Bathurst to win the title when he is already so close to the top? He knows the strengths of his main rivals – Courtney and reigning Champ Jamie Whincup.
"To win the championship, I'm going to need to win Bathurst," he said.
"I want to win the race, we're going there to win, and I'm sure we'll be a contender.
"Triple Eight is the benchmark, if you were to pick out a favourite. I have to rely on myself to outscore them and outracing them if I'm going to win this championship."
The Orrcon Steel FPR driver, who will team up with Luke Youlden in the #5 Falcon FG, is confident that his entry will have race-winning speed, something it didn't have at Phillip Island's first endurance race.
"We didn't have the outright pace at Phillip Island, but I'm confident we'll have the pace at Bathurst. We raced well at Phillip Island (finishing second) and that has given me a lot of confidence," he said.
"Luke has been really good. It's all very low stress with him. We work very well together. It was really enjoyable working with him. It's nice to have a guy that you can have fun with. He races hard but always brings home a straight car. The whole team is rapt with him."
So, who does Winterbottom think he'll have to beat to hold aloft the Peter Brock Trophy next week? He says any number of combinations are in the hunt, but there's one in particular …
"Triple Eight will definitely be strong," he said.
"They were the best at Phillip Island and they'll be at the front.
"Garth (Tander) will bounce back too. He's always strong at The Mountain. I think Rick Kelly will be strong. The Kelly team has got a lot of power.
"It's probably the closest race line-up we've ever seen."
The Supercheap Auto Bathurst 1000 will be held next week, October 7-10, at Mount Panorama, Bathurst, New South Wales.