Five rounds for Stars of Karting Series in 2011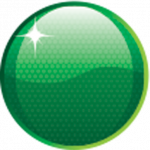 After returning to Australian circuits with success in 2010, the CIK Stars of Karting series is set to expand to five rounds in 2011.
In 2010 the series – the elite level of competition for Australian karters – was contested across four rounds, one each in Queensland and Victoria along with two in New South Wales, with 2011 set to see the addition of a South Australian round to the schedule.
This will see the series kick off at Ipswich in Queensland one week earlier on February 26/27 followed by round two in South Australia on April 2/3 – with the exact venue to be announced in the coming months.
The Victorian round in 2011 will be hosted by the Go-Kart Club of Victoria at the Todd Road circuit in Melbourne on June 18/19 ahead of the penultimate round at Sydney's Eastern Creek International Karting Raceway on the final weekend in July. After kicking off the series in 2010, Newcastle will be the location for the title decider in 2011 on September 17/18.
Once again the three CIK-specification categories – Pro Light (KF1), Pro Gearbox (KZ2) and Pro Junior (KF3) – will headline the series while being supported by the Clubman and Junior National categories where drivers will battle for the East Coast Title. There will also be another category selected by the host club contested at each round.
"This year was a fantastic success and we certainly look to build on this for 2011. The benefits for the sport were enormous with one of the main highlights being the fact that every club which hosted a round reported a significant increase in interest in new members following their event, which is great for karting." said CIK Stars of Karting Series Co-ordinator Peter Galvin.
"All throughout this year the interest in not only the Pro categories but also the East Coast categories repeatedly increased and this has continued since the final round in August.
"The interest in the Pro Light category is the strongest that it has ever been and the Pro Gearbox class continues to grow, we have also had a big increase in the amount of Pro Junior drivers for next year with some of the best juniors in the country set to go head to head – everything is gearing up for a great year in 2011."
All three 2010 Champions, Matthew Wall, Cian Fothergill and Pierce Lehane have already confirmed their commitment to the series next year.