First entry confirmed for Bathurst 12 Hour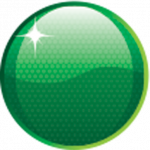 While all of the Bathurst focus is on 'The Great Race' next week, the first official entry has been confirmed for next year's Armor All Bathurst 12 Hour.
Four-time Australian Rally Champion Neal Bates will team up with Australian GT Championship regular Paul Freestone in his Chevrolet Corvette for the 'once-around-the-clock' event on February 4-6. Hayden Pullen is the third drive for the squad.
The Corvette entry is the first to officially enter the race, confirming a powerful car and strong driving squad.
Bates is no stranger to the mountain while Pullen, who is Freestone's lead mechanic on the Corvette team, has experience in the Fujitsu V8 Supercar Series.
Freestone is confident that he has the right package for the rejuvenated race at Mount Panorama.
"We are not going there to make up the numbers," Freestone said.
"Neal and I go way back, and I asked him a long time ago if he would drive with us in the Corvette should we be able to run the car in an event like this.
"Hayden is the senior mechanic on the car so putting him in the car is a thank you for the hard work he puts in.
"But he is also very experienced. He knows the car inside out and will be very competitive. I think it's a great driver line-up."
The 7000cc Corvette will be entered in Class C (for cars in Australian GT – GT Production class) where it could potentially tackle vehicles like the R35 Nissan GT-R, Aston Martin V8 Vantage and Porsche's 996 GT3.
Freestone has developed the car over several years of competition in Australian GT and remains in contention for the GT Production title within this year's championship, currently placed second behind class leader Tony Alford's Nissan.
Freestone believes the iconic American muscle car is an ideal weapon for the Armor All Bathurst 12 Hour.
"It's a long race and our car can do consistent 2m19s or 2m20s laps all day," he said.
"It's a great package and I'm surprised more people haven't got into the cars because they are perfect for this kind of event."
Freestone will get some early testing in ahead of the Armor All 12 Hour by contesting the forthcoming fifth round of the Vodka O Australian GT Championship next week at the Supercheap Auto Bathurst 1000.
"I think a lot of people will be watching us next weekend to see how the car will go at the 12 Hour," he said.
"We are in contention for the (GT Production) championship but we will also be using it as a test for February. It's an ideal opportunity to prepare for the race."