Alonso wins, Webber maintains title lead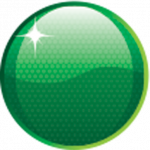 Fernando Alonso has won the Singtel Singapore Grand Prix while Mark Webber has held onto the lead of the Formula One World Championship by finishing third.
Alonso led every lap of the race, pressured by Red Bull Racing's Sebastian Vettel, who was never anymore than four seconds in front.
The pair was at their closest over the final lap, but Alonso did enough to secure his fourth win of the season and his second victory at the Singapore street course.
Webber finished third, ahead of McLaren's Jenson Button, but it was a bad day for title hope Lewis Hamilton. The Englishman clashed with Webber on lap 39, damaging the rear of his McLaren, forcing him out for the second round in a row.
The stewards investigated the incident but deemed that no action should be taken.
The result has thrown Hamilton from second to third in the title, while Alonso raised from third to second, Vettel fifth to fourth and Button dropped to fifth.
Webber had an up and down race. Starting fifth, his Red Bull team pitted him early, racing well to leapfrog all but two of his rivals.
Two Safety Cars were deployed – one for the damaged Force India of Vitantonio Luizzi in the opening laps, before
Nico Rosberg (Mercedes GP), Rubens Barrichello (Williams), Robert Kubica (Renault), Nico Hulkenburg (Williams) and Felipa Massa rounded out the top 10.
Results; Singapore Grand Prix
| | | | | |
| --- | --- | --- | --- | --- |
| Pos | Driver | Team | Laps | Grid |
| 1 | Fernando Alonso | Ferrari | 61 | 1 |
| 2 | Sebastian Vettel | RBR-Renault | 61 | 2 |
| 3 | Mark Webber | RBR-Renault | 61 | 5 |
| 4 | Jenson Button | McLaren-Mercedes | 61 | 4 |
| 5 | Nico Rosberg | Mercedes GP | 61 | 7 |
| 6 | Rubens Barrichello | Williams-Cosworth | 61 | 6 |
| 7 | Robert Kubica | Renault | 61 | 8 |
| 8 | Adrian Sutil | Force India-Mercedes | 61 | 15 |
| 9 | Nico Hulkenberg | Williams-Cosworth | 61 | 17 |
| 10 | Felipe Massa | Ferrari | 61 | 24 |
| 11 | Vitaly Petrov | Renault |   | 12 |
| 12 | Jaime Alguersuari | STR-Ferrari |   | 11 |
| 13 | Michael Schumacher | Mercedes GP |   | 9 |
| 14 | Sebastien Buemi | STR-Ferrari |   | 13 |
| 15 | Lucas di Grassi | Virgin-Cosworth |   | 20 |
| 16 | Heikki Kovalainen | Lotus-Cosworth |   | 19 |
| Ret | Timo Glock | Virgin-Cosworth |   | 18 |
| Ret | Nick Heidfeld | BMW Sauber-Ferrari |   | 14 |
| Ret | Lewis Hamilton | McLaren-Mercedes |   | 3 |
| Ret | Christian Klien | HRT-Cosworth |   | 22 |
| Ret | Kamui Kobayashi | BMW Sauber-Ferrari |   | 10 |
| Ret | Bruno Senna | HRT-Cosworth |   | 23 |
| Ret | Jarno Trulli | Lotus-Cosworth |   | 21 |
| Ret | Vitantonio Liuzzi | Force India-Mercedes |   | 16 |
CHAMPIONSHIP POINTS
| | | | |
| --- | --- | --- | --- |
| Pos | Driver | Nationality | Points |
| 1 | Mark Webber | Australian | 202 |
| 2 | Fernando Alonso | Spanish | 191 |
| 3 | Lewis Hamilton | British | 182 |
| 4 | Sebastian Vettel | German | 181 |
| 5 | Jenson Button | British | 177 |
| 6 | Felipe Massa | Brazilian | 125 |
| 7 | Nico Rosberg | German | 122 |
| 8 | Robert Kubica | Polish | 114 |
| 9 | Adrian Sutil | German | 49 |
| 10 | Michael Schumacher | German | 46 |
| 11 | Rubens Barrichello | Brazilian | 39 |
| 12 | Kamui Kobayashi | Japanese | 21 |
| 13 | Vitaly Petrov | Russian | 19 |
| 14 | Nico Hulkenberg | German | 18 |
| 15 | Vitantonio Liuzzi | Italian | 13 |
| 16 | Sebastien Buemi | Swiss | 7 |
| 17 | Pedro de la Rosa | Spanish | 6 |
| 18 | Jaime Alguersuari | Spanish | 3 |
| 19 | Heikki Kovalainen | Finnish | 0 |
| 20 | Karun Chandhok | Indian | 0 |
| 21 | Lucas di Grassi | Brazilian | 0 |
| 22 | Jarno Trulli | Italian | 0 |
| 23 | Bruno Senna | Brazilian | 0 |
| 24 | Timo Glock | German | 0 |
| 25 | Sakon Yamamoto | Japanese | 0 |
| 26 | Nick Heidfeld | German | 0 |