Tomasz Gollob ends World Title drought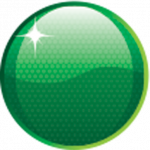 New world champion Tomasz Gollob ended his 20-year quest to secure speedway's biggest prize, and apologised to the Polish people for keeping them waiting so long, on Saturday night in Italy.
The 39-year-old became Poland's first world champion since Jerzy Szczakiel in 1973 when he won the FIM Nice Italian Speedway Grand Prix at Terenzano on Saturday night.
The Bydgoszcz-born racer's dream came true when Chris Harris beat Jaroslaw Hampel to second spot in the second semi-final to end Hampel's dreams of winning the gold.
But Gollob refused to relax even after ending his quest to reach the shale sport's summit. He defeated Harris, Greg Hancock and Nicki Pedersen to lift the Italian SGP title for the second year running.
Gollob is a sporting megastar in his homeland and few riders have ever carried such a crippling weight of expectation on their shoulders.
So the four-time FIM Speedway World Cup winner was over the moon to end his nation's agonising wait for an individual world champion.
"I'm very happy. It's the World Championship for me after 20 years of trying to win it. I have to thank me team and my sponsors for all their work," said Gollob.
"It has taken much work to get here. The co-operation in the whole team has been fantastic.
"I'm sorry it has taken 20 years for me to win this. It has been 37 years that Poland had to wait. Twelve years ago in Wroclaw I had that big crash and the World Championship didn't go to me. It went to Tony Rickardsson. But tonight is different – tonight is my night."
Despite knowing the ultimate prize was up for grabs in Terenzano, Gollob did not show a hint of nervousness as he stormed to 13 points from his five heat rides to top the scorechart after 20 races.
He then left Pedersen, Rune Holta and Hans Andersen trailing in his wake in the semi-final, before rounding off his night in style.
It was also a sensational evening for British fans as Harris produced one of the performances of his career to bag second spot. He picked up incredible speed on the last turn and nearly pipped Gollob on the run to the line in the final.
But he left Italy with 18 massive points, which leaves him seventh in the overall standings with 94. This all but seals him a top-eight finish and automatic qualification for the 2011 World Championship.
With one round remaining in the 2010 championship Australian Jason Crump remains third in the points standings, a mere two points behind Hampel, after missing a semi-final berth on Saturday night.  Chris Holder finished one sport behind Crump in tenth.
WORLD CHAMPIONSHIP (AFTER 10 OF 11 ROUNDS)
| | | |
| --- | --- | --- |
| 1. | Tomasz Gollob | 163 |
| 2. | Jaroslaw Hampel | 131 |
| 3. | Jason Crump | 129 |
| 4. | Kenneth Bjerre | 102 |
| 5. | Rune Holta | 97 |
| 6. | Greg Hancock | 95 |
| 7. | Chris Harris | 94 |
| 8. | Chris Holder | 90 |
| 9. | Hans Andersen | 79 |
| 10. | Andreas Jonsson | 78 |
| 11. | Nicki Pedersen | 78 |
| 12. | Fredrik Lindgren | 76 |
| 13. | Magnus Zetterstrom | 67 |
| 14. | Tai Woffinden | 45 |
| 15. | Emil Sayfutdinov | 33 |
| 16. | Davey Watt | 19 |
| 17. | Janusz Kolodziej | 12 |
| 18. | Thomas H Jonasson | 8 |
| 19. | Adrian Miedzinski | 6 |
| 20. | Antonio Lindback | 6 |
| 21. | Niels-Kristian Iversen | 6 |
| 22. | Piotr Protasiewicz | 5 |
| 23. | Jurica Pavlic | 5 |
| 24. | Scott Nicholls | 4 |
| 25. | Matej Kus | 3 |
| 26. | Leon Madsen | 3 |
| 27. | Ludvig Lindgren | 2 |
| 28. | Nicolai Klindt | 1 |
| 29. | Linus Sundstrom | 1 |
| 30. | Mattia Carpanese | 1 |