Schatz keeps championship hopes alive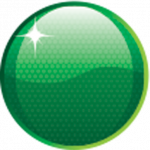 Donny Schatz kept his slim World of Outlaws Championship hopes alive with victory in the Commonwealth Clash at the Lernerville Speedway on Saturday night.
Schatz took the win aboard his ArmoAll/STP J&J ahead of pole sitter and early race leader Paul McMahon.  The victory was the 105th of his career with the World of Outlaws, putting him just two behind Hall of Famer Doug Wolfgang for fourth on the series all-time win list.
The Tony Stewart Racing pilot started second and was all over McMahan in the early going, nearly taking the lead a couple of times. The North Dakota native used a strong restart on the 11th lap to blast by McMahan on the high side of turn four. He would pace the remainder of the 35-lapper on his way to the win.
"It was a fast demanding track tonight," shared Schatz.
"It was get up on the cushion and go. You could get on the bottom as well. It was pretty much two and three grooves.
"Getting in lapped traffic was fun and that's where your races are won and lost. The way I was going through lapped traffic I was catching it just right and I had quite a few lapped cars in there before the yellow came out."
Schatz had a huge lead on the 28th lap when the final caution of the night flew, setting up a double file restart between him and McMahan. Schatz chose the low line on the restart and quickly shot to a lead. He would encounter some light lapped traffic over the last couple of laps putting a comfortable gap between himself and McMahan.
McMahan, who finished third at Eldora Speedway on Friday night, ended up second to earn his 28th Top-Five finish of the season aboard the Great Clips Maxim. He has finished in the runner-up position six times in 2010 as he looks to add to his win earlier this season. While running second he fended off battles from Dale Blaney and then Tim Shaffer later in the race.
Australian Kerry Madsen finished just outside the top ten in 12th spot.
With Joey Saldana on the sidelines due to injuries he sustained during a scary crash on Friday night at Eldora (CLICK HERE to view article) Jason Meyers' 6th place ensured that he extended his lead at the top of the points table.
World of Outlaws Sprint Car Series
Lernerville Speedway; Sarver, PA
A-main (35 laps)
| | |
| --- | --- |
| 1 | Donny Schatz |
| 2. | Paul McMahan |
| 3. | Tim Shaffer |
| 4. | Dale Blaney |
| 5. | Craig Dollansky |
| 6. | Jason Meyers |
| 7. | Brad Sweet |
| 8. | Jac Haudenschild |
| 9. | Danny Lasoski |
| 10. | Sammy Swindell |
| 11. | Jason Sides |
| 12. | Kerry Madsen |
| 13. | Steve Kinser |
| 14. | Kraig Kinser |
| 15. | Sam Hafertepe Jr. |
| 16. | Chad Kemenah |
| 17. | Lucas Wolfe |
| 18. | Toni Lutar |
| 19. | Ben Gregg |
| 20. | Danny Holtgraver |
| 21. | Carl Bowser |
| 22. | Brian Ellenberger |
| 23. | Andy Priest |
| 24. | Ed Lynch Jr. |
World of Outlaws Championship Standings
| | | |
| --- | --- | --- |
| 1. | Jason Meyers | 8463 |
| 2. | Steve Kinser | 8413 |
| 3. | Joey Saldana | 8378 |
| 4. | Donny Schatz | 8374 |
| 5. | Jason Sides | 8252 |
| 6. | Paul McMahan | 8210 |
| 7. | Craig Dollansky | 7833 |
| 8. | Lucas Wolfe | 7767 |
| 9. | Danny Lasoski | 7719 |
| 10. | Kraig Kinser | 7646 |