Paolo Andreucci wins Rallye Sanremo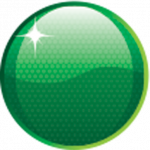 Paolo Andreucci has claimed his first victory in the Intercontinental Rally Challenge (IRC) after defeating fellow Italian Giandomenico Basso in a close fight on Rallye Sanremo in the testing mountain roads of northern Italy's Imperia province.
Driving a Peugeot Italia-backed 207 Super 2000, the 45-year-old took a lead he would never relinquish on Saturday's opening stage.
Basso, at the wheel of a factory Abarth Grande Punto, had put Andreucci under intense pressure and began the final loop of three stages 0.9s behind his countryman. However, a differential fault on stage 10 dropped Basso to an eventual seventh place and allowed Andreucci to cruise home in first place. The result also enabled Andreucci to strengthen his grip on the Italian championship, which he is on course to win for a third time.
Juho Hänninen finished second in his Škoda Motorsport Fabia S2000 to score his ninth podium of the year and is on the verge of claiming the 2010 IRC drivers' champion.
With two events left in Scotland and Cyprus, Hänninen's Škoda team-mate Jan Kopecký can still theoretically snatch the crown if he wins the last two rallies and Hänninen doesn't finish second in either of them under the dropped-score system.
Peugeot UK's Kris Meeke, the outgoing IRC champion and last year's Sanremo winner, thought he'd done enough for third place only for Freddy Loix, in the third factory Fabia, to beat his time on the final stage and take third place by 4.2 seconds.
Guy Wilks started day two in 12th overall after losing time on Friday's final test by selecting a wet weather tyre in the mistaken belief that the road would be damper than it was. However, the Škoda UK Motorsport driver's challenge ended after seven kilometres of Saturday's first stage when he slid into a low wall and damaged the left-rear corner of his Fabia S2000 to the extent he was unable to continue.
Behind the unfortunate Basso, Thierry Neuville landed the final IRC drivers' point in his Team Peugeot Belgium-Luxembourg 207 following a mature drive, which culminated in him demoting Italian veteran Gianfranco Cunico on the final stage. Cunico won in Sanremo in 1993 and admitted he is still acclimatising to his 207, which he was using for a second time.
Peugeot Sport Portugal's Bruno Magalhães completed the top 10 on his return to the IRC after missing the last round in Czech Republic. With limited experience of the various tyre compounds available to him, it was a strong performance by the 30-year-old.
Next round
The penultimate round of the IRC, the Rally Scotland on 15-17 October, is set to feature Australia's Simon and Sue Evans in an official Peugeot supported entry.
Here is the day 2 wrap from Peugeot UK
Final Results : Rallye Sanremo
| | | | |
| --- | --- | --- | --- |
| 1 | Paolo Andreucci | Peugeot 207 Super2000 | 2:35:32.7 |
| 2 | Juho Hänninen | ŠkodaFabia Super2000 | +0:04.4 |
| 3 | Freddy Loix | Škoda Fabia Super2000 | +0:34.1 |
| 4 | Kris Meeke | Peugeot 207 Super2000 | +0:38.3 |
| 5 | Luca Rossetti | Abarth Grande Punto S2000 | +1:21.0 |
| 6 | Jan Kopecký | ŠkodaFabia Super2000 | +1:59:9 |
| 7 | Giandomenico Basso | Abarth Grande Punto S2000 | +2:17.9 |
| 8 | Thierry Neuville | Peugeot 207 Super2000 | +2:35.0 |
| 9 | Gianfranco Cunico | Peugeot 207 Super2000 | +2:42.8 |
| 10 | Bruno Magalhães | Peugeot 207 Super2000 | +2:43.9 |
Drivers' Points after Rallye Sanremo : Round 10 of 12
| | | |
| --- | --- | --- |
| 1 | Juho Hänninen | 70 |
| 2 | Jan Kopecký | 50 |
| 3 | Freddy Loix | 36 |
| 4 | Kris Meeke | 33 |
| 5 | Bruno Magalhães | 30 |
| 6 | Guy Wilks | 27 |
| 7 | Paolo Andreucci | 18 |
| 8 | Andreas Mikkelsen | 13 |
| 9 | Thierry Neuville | 12 |
| 10 | Mikko Hirvonen | 10 |
Manufacturers' points after Rallye Sanremo : Round 10 of 12
| | | |
| --- | --- | --- |
| 1 | Škoda | 154 |
| 2 | Peugeot | 102 |
| 3 | M-Sport (Ford) | 31 |
| 4 | Ralliart (Mitsubihsi) | 22 |
| 5 | Subaru | 11 |