Confusion reigns over Lotus branding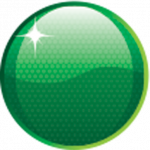 Tony Fernandes's Formula One team will undergo a name change in 2011, from Lotus Racing to Team Lotus, amidst a cloud of confusion over the rights to the Lotus heritage.
Fernandes currently runs his team under license from the Malaysian government controlled car manufacturing business, known as Group Lotus, and has gone to great lengths to leverage the history of Lotus in Formula One during his team's first season in the sport.
With Group Lotus reportedly wishing to end their relationship with Lotus Racing at the end of the year, Fernandes has secured the rights to use the Team Lotus moniker, which has long been separately owned by David Hunt (younger brother of 1976 World Drivers Champion James Hunt).
"We are very excited about now taking over the (Team Lotus) brand and after our first year in Formula One, we believe we are ready to do justice to the legacy we have inherited," said Fernandes in a statement from Lotus Racing.
"It was always important to us that Lotus Racing and Team Lotus could be brought together to unite the past and the present, and now we have done so.
"We have enjoyed a successful first year as Lotus Racing, and our thanks go to Proton, Group Lotus and all our partners for the parts they have played in our year as Lotus Racing."
Earlier in the week, Group Lotus announced a partnership with ART Grand Prix, which will see the Lotus brand represented in GP2 and GP3.
Fernandes has also been awarded a slot on the GP2 grid for 2011, but is expected to run his cars under the Team Air Asia banner, avoiding the bizarre situation of having two Lotus teams racing against each other.
Green and gold Lotus liveries have also been seen in the World Series by Renault and IndyCar Series this season, with MoFaz Racing running Lotus Racing test driver Fairuz Fauzy under the 'Lotus F1 Racing Junior' title in WSR, and KV Racing entering Takuma Sato in a Lotus sponsored IndyCar.
Meanwhile, Fernandes has yet to announce an engine or gearbox deal for his Formula One team next season, saying in Singapore that running a green and gold livery is "the only thing I can confirm one hundred per cent."