Alonso sets the pace in Singapore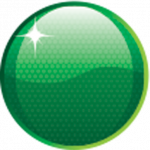 Fernando Alonso has secured his second consecutive pole position by qualifying fastest for tonight's Singtel Singapore Grand Prix.
The Spanish driver qualified fastest on a track that remained damp and slippery in parts keeping drivers on their toes throughout the three segments of qualifying.
Alonso lapped in 1m 45.390s on his first run in the final segment of qualifying, and though he did not improve on that on his second it remained good enough to keep him ahead of fellow championship contender Sebastien Vettel.
"Every pole position is important, but clearly, starting from the front in a race like this and at this point in the season is very important and gives one hope of being able to bring down the gap in the classification even more," said Alonso.
"Setting two pole positions in a row, at circuits as different as Monza and Singapore is a real boost, because it means that the car can be really competitive at every type of track.
"It was certainly not an easy day, but in qualifying we managed to get the very best out of the car, while I don't think our main rivals could say the same."
Vettel moved from seventh fastest after his first run to second, edging McLaren's Lewis Hamilton off the front row. Like Alonso, Hamilton failed to improve on his second flying lap late in the session.
Both McLaren's Jenson Button and Red Bull's Mark Webber went quicker on their second runs. The Australian momentarily moved to fourth before the Englishman took back the place to ensure that the five championship contenders start from the first five positions on the grid.
At the other end of the scale to Alonso is his Ferrari team-mate Felipe Massa.  With 10 minutes of Q1 still to go he brought out the red flag when his Ferrari stopped in Turn Eight on its out lap, before he had even recorded a time. The cause is believed to be gearbox problem, but it is understood the team has elected to change the engine in his F10 as a precaution and he will start from the back of the 24-car grid.
2010 Singtel Singapore Grand Prix – Qualifying
| | | | | |
| --- | --- | --- | --- | --- |
|   | Driver | Q1 | Q2 | Q3 |
| 1 | Fernando Alonso | 1:46.541 | 1:45.809 | 1:45.390 |
| 2 | Sebastian Vettel | 1:46.960 | 1:45.561 | 1:45.457 |
| 3 | Lewis Hamilton | 1:48.296 | 1:46.042 | 1:45.571 |
| 4 | Jenson Button | 1:48.032 | 1:46.490 | 1:45.944 |
| 5 | Mark Webber | 1:47.088 | 1:45.908 | 1:45.977 |
| 6 | Rubens Barrichello | 1:48.183 | 1:47.019 | 1:46.236 |
| 7 | Nico Rosberg | 1:48.554 | 1:46.783 | 1:46.443 |
| 8 | Robert Kubica | 1:47.657 | 1:46.949 | 1:46.593 |
| 9 | Michael Schumacher | 1:48.425 | 1:47.160 | 1:46.702 |
| 10 | Kamui Kobayashi | 1:48.908 | 1:47.599 | 1:47.884 |
| 11 | Jaime Alguersuari | 1:48.127 | 1:47.666 |   |
| 12 | Nico Hulkenberg | 1:47.984 | 1:47.674 |   |
| 13 | Vitaly Petrov | 1:48.906 | 1:48.165 |   |
| 14 | Sebastien Buemi | 1:49.063 | 1:48.502 |   |
| 15 | Nick Heidfeld | 1:48.696 | 1:48.557 |   |
| 16 | Adrian Sutil | 1:48.496 | 1:48.899 |   |
| 17 | Vitantonio Liuzzi | 1:48.988 | 1:48.961 |   |
| 18 | Timo Glock | 1:50.721 |   |   |
| 19 | Heikki Kovalainen | 1:50.915 |   |   |
| 20 | Lucas di Grassi | 1:51.107 |   |   |
| 21 | Jarno Trulli | 1:51.641 |   |   |
| 22 | Christian Klien | 1:52.946 |   |   |
| 23 | Bruno Senna | 1:54.174 |   |   |
| 24 | Felipe Massa | No time |   |   |