V8 heroes on the edge of their couches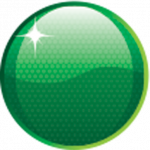 V8 Supercars biggest event of the year – the Supercheap Auto Bathurst 1000 – is just two weekends away, but today, arguably Australia's biggest sporting game will be played – the AFL Grand Final.
Minor premiers Collingwood will face off against last year's grand finalists St Kilda. Collingwood will start the match as the bookies favourites, while St Kilda hope it can end a 44-year premiership drought.
But what does this have to do with motor racing? Well, two of Australia's best V8 drivers will be hanging off the edge of their seats, hoping for their team to score the ultimate prize in Australian football.
Trading Post Racing's Jason Bright is a life-long Collingwood Football Club supporter. Bright will be watching the game from his new home near Fitzroy, Victoria, not far from the home of the Collingwood Magpies' spiritual home.
The last time the Magpies won a Grand Final was in 1990, and Bright says that today is the day to add another trophy to his team's cabinet.
"It has been a while since we've been there, so I'm looking forward to it," he said.
"I've just moved into a new place, so I've got some friends coming around for a couple of drinks and a celebration.
"I think Collingwood will win. I'd like to think we can come out of the box like we did against Geelong last week. I don't want it to be a nail bitter, but as long as we finish on top, that's all that matters.
"Hopefully, we're up by 20 points at the end. That will be comfortable enough."
The other V8 star looking for September glory is V8 Supercars Championship Series leader James Courtney. The Jim Beam Racing driver is a supporter of the St Kilda Football Club … but not by choice.
Courtney's long-time personal sponsor Jeld-Wen is one of St Kilda's major backers, which in turn, has given Courtney a team to back today.
Even though St Kilda go into the match as the underdog, the V8 pin-up boy says that the team will be hungry for redemption after last year's loss.
"I'll definitely watch the game – it's the Grand Final and St Kilda are in there with a good chance," he said.
"I think it will be a pretty tight match. The game will definitely go down to the last quarter, and hopefully the Saints are on top. They deserve to win after losing by a kick last year."
Courtney, originally from Sydney, admits that he is not a die-hard AFL fan, and has been 'given' a team to support.
"I have a link with St Kilda through Jeld-Wen," he said.
"I'm a Rugby League man at heart, but if the AFL is on, I'll always watch it. It's a very good game. I would have preferred my (Penrith) Panthers to be in the NRL Grand Final though …
"I've had a long standing relationship with Jeld-Wen. They've been with me right from the start of my V8 career.
"We've had a great relationship since 2006, and into the future as well. I'm privileged to work with them in the way they run their business, all the cross promotion stuff they do with the AFL. It's a good partnership and something that I'm very grateful for."
The AFL Grand Final kicks off at 2.30pm Australian Eastern Standard Time today.