Red Bull teach F1 rivals practice lesson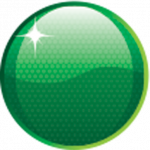 Red Bull Racing has taught the Formula One field a Friday lesson, finishing well ahead of its rivals after the two practice sessions at the Singapore Grand Prix street track.
World championship leader Mark Webber topped the first session, held in damp conditions – the first time that Formula One race cars have competed under lights in a wet session.
Due to the weather, the first practice featured a number of random results. Seven-time world champion Michael Schumacher (Mercedes GP) was second ahead of Adrian Sutil (Force India), Sebastian Vettel (Red Bull) and Jaime Alguersuari (Toro Rosso).
Despite the session's conditions, it was a largely uneventful session, with only Schumacher, Bruno Senna, Timo Glock and Kumai Kobayashi having minor off-track moments.
Session two saw the field resemble a regular finishing order, however, Red Bull continued its superior ways. Vettel took the top spot, more than 0.6s ahead of Webber, who was another 0.5s ahead of next best Jenson Button (McLaren), Fernando Alonso (Ferarri) and Webber's title rival Lewis Hamilton (McLaren).
The second session was held in dry conditions.
Alonso and Sutil were the onluy drivers to run into trouble during P2. Alonso ran up an escape road and couldn't get his Ferrari refired. At the time, he was on a lap thank looked like vaulting him to third place. Sutil launched his Mercedes-powered Force India over a kerb at the chicane, landing heavily and breaking his suspension. He sat out the rest of the session.
Australian Webber was happy with his first day at the 'night-race' circuit.
"The first session was wet, but we got some good running this afternoon," he said.
"I haven't seen the times that closely yet, but I'm pretty happy with how today went. I need to work on my short run performance a bit, but overall it's good.
"We knew nothing would change with our car before we came here; we've passed all the new FIA tests and we weren't coming here expecting to be slower than we were in Budapest. Other people had their ideas how to improve their car and we have continued to improve our car too. Ferrari still look quick and anyone can be on pole tomorrow, us, Ferrari or McLaren, we just keep trying to do our best."
For Australian viewers, ONE HD will feature live coverage from 11.50pm (Saturday evening, cheack your local guides).
Results from Practice 1 and 2 at the Singapore Grand Prix
Practice 1
| | | | |
| --- | --- | --- | --- |
| 1 | Mark Webber | RBR-Renault | 1:54.589 |
| 2 | Michael Schumacher | Mercedes GP | 1:54.708 |
| 3 | Adrian Sutil | Force India-Mercedes | 1:54.827 |
| 4 | Sebastian Vettel | RBR-Renault | 1:55.137 |
| 5 | Jaime Alguersuari | STR-Ferrari | 1:55.160 |
| 6 | Jenson Button | McLaren-Mercedes | 1:55.333 |
| 7 | Vitantonio Liuzzi | Force India-Mercedes | 1:55.510 |
| 8 | Sebastien Buemi | STR-Ferrari | 1:55.523 |
| 9 | Robert Kubica | Renault | 1:55.672 |
| 10 | Vitaly Petrov | Renault | 1:55.914 |
| 11 | Fernando Alonso | Ferrari | 1:56.090 |
| 12 | Kamui Kobayashi | BMW Sauber-Ferrari | 1:56.339 |
| 13 | Nick Heidfeld | BMW Sauber-Ferrari | 1:56.458 |
| 14 | Nico Rosberg | Mercedes GP | 1:56.598 |
| 15 | Heikki Kovalainen | Lotus-Cosworth | 1:56.603 |
| 16 | Rubens Barrichello | Williams-Cosworth | 1:56.615 |
| 17 | Nico Hulkenberg | Williams-Cosworth | 1:56.840 |
| 18 | Lewis Hamilton | McLaren-Mercedes | 1:56.884 |
| 19 | Felipe Massa | Ferrari | 1:57.760 |
| 20 | Timo Glock | Virgin-Cosworth | 1:59.034 |
| 21 | Jerome d'Ambrosio | Virgin-Cosworth | 1:59.275 |
| 22 | Bruno Senna | HRT-Cosworth | 1:59.783 |
| 23 | Christian Klien | HRT-Cosworth | 2:03.424 |
| 24 | Fairuz Fauzy | Lotus-Cosworth | 2:05.694 |
Practice 2
| | | | |
| --- | --- | --- | --- |
| 1 | Sebastian Vettel | RBR-Renault | 1:46.660 |
| 2 | Mark Webber | RBR-Renault | 1:47.287 |
| 3 | Jenson Button | McLaren-Mercedes | 1:47.690 |
| 4 | Fernando Alonso | Ferrari | 1:47.718 |
| 5 | Lewis Hamilton | McLaren-Mercedes | 1:47.818 |
| 6 | Rubens Barrichello | Williams-Cosworth | 1:48.302 |
| 7 | Felipe Massa | Ferrari | 1:48.341 |
| 8 | Nico Rosberg | Mercedes GP | 1:48.679 |
| 9 | Robert Kubica | Renault | 1:48.855 |
| 10 | Michael Schumacher | Mercedes GP | 1:48.889 |
| 11 | Nico Hulkenberg | Williams-Cosworth | 1:49.153 |
| 12 | Kamui Kobayashi | BMW Sauber-Ferrari | 1:49.438 |
| 13 | Nick Heidfeld | BMW Sauber-Ferrari | 1:49.558 |
| 14 | Vitaly Petrov | Renault | 1:49.608 |
| 15 | Vitantonio Liuzzi | Force India-Mercedes | 1:49.896 |
| 16 | Adrian Sutil | Force India-Mercedes | 1:49.984 |
| 17 | Jaime Alguersuari | STR-Ferrari | 1:50.191 |
| 18 | Sebastien Buemi | STR-Ferrari | 1:50.896 |
| 19 | Heikki Kovalainen | Lotus-Cosworth | 1:51.878 |
| 20 | Timo Glock | Virgin-Cosworth | 1:52.150 |
| 21 | Lucas di Grassi | Virgin-Cosworth | 1:53.431 |
| 22 | Jarno Trulli | Lotus-Cosworth | 1:53.526 |
| 23 | Bruno Senna | HRT-Cosworth | 1:54.725 |
| 24 | Christian Klien | HRT-Cosworth | 1:55.542 |