Webber: Title suicide to 'just' go for points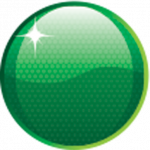 Mark Webber says that it would suicidal for him to sit back and collect points, rather than shoot for victory, as he races to maintain his slender Formula One World Championship lead at Singapore's street circuit this weekend.
The Australian Red Bull driver, five points clear of Lewis Hamilton's McLaren at the top of the table, says that it simply won't be good enough for him to pick up scrappy points – he needs to be on maximum attack to give himself the best chance come the final round at Abu Dhabi in five races time.
"It's completely suicidal to sit back and say 'OK, I can pick up fifth and sixth'. That's not good enough," he said.
"We know that in Monza, those kind of races, well particularly the race that I had there wasn't what we want to do for the rest of the year and we're looking forward to some podiums in the future and that's what we need to do at this stage, to keep it alive – well, not to keep it alive but keep massively in the hunt."
This year's F1 title is still anyone's game. Five drivers – Webber, Hamilton, Fernando Alonso, Jenson Button and Webber's team-mate Sebastian Vettel are all within stricking distance of the lead. In fact, the top five are separated by just 24 points – less than the total points you achieve for a race win.
Webber says that there are no guarantees at this point of the year.
"It can move around a little bit either way in a negative or positive way for some people quite quickly," he said.
"It's certainly a nice position to be to have a few more points. I'd certainly rather have them than not have them. It doesn't matter if it is two guys, five guys or eight guys, it doesn't really change your role or how you go about your job. I am coming here to try and win the race and that's what we are going to try and do."
Webber doesn't expect all five of the current title fighters to make it to the last round at Abu Dhabi.
"Will five of us go to Abu Dhabi? The chances are it could, but it might be unlikely," he said.
"It might be four. It might be three. It might be one. Who knows. None of us know.
"But what I do know is that we have to finish races, keep hanging in there. We need to be in the hunt at Abu Dhabi. That's the important thing. Leading the World Championship in Singapore is not the important thing, leading it at the end is the important thing."
Singapore hasn't been a great track for Webber in the street track's first two years. A gearbox and brake problems ruled him out in 2008 and 2009 respectively.
Can he turn that around this year?
CLICK HERE for Speedcafe.com.au's exclusive Formula One Race Guide, and see below for a simulated lap around the Singapore Grand Prix circuit …