Seton Sr: Seton has missed his Bathurst window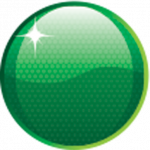 Former Bathurst winner Barry Seton believes his son, two-time Touring Car Champion Glenn Seton, has missed out on the chance of winning Australia's most prestigious race – the Supercheap Auto Bathurst 1000.
In a Bathurst career that boasts 23 Bathurst race starts, Glenn Seton has missed out on overall victory, coming second on three occasions and third once.
While a 24th start beckons for Glenn in two weeks, paired with Jason Bargwanna in the #11 Rock Racing entry, Seton Sr doesn't believe that his son will ever win the race that he dedicated all of his adult life to.
"Glenn has missed his (Bathurst victory) window," said Barry Seton.
"Today, unless you are driving full-time, you can't win at Bathurst, it's too competitive.
"These guys are racing several times a month; they are training all the time.
"The Lowndes entry is the exception (in terms of experienced co-drivers) because Skaife hasn't been out of the sport long enough to lose his touch.
"Glenn has been out for quite a few years now; you can't train other than in the car.
"He hasn't done enough racing."
For more with 'Barry Seton' CLICK HERE for today's edition of 'Where are they Now?' – only on Speedcafe.com.au