Klien gets late Singapore GP call-up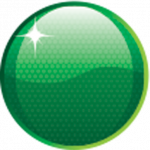 Christian Klien will make his first Formula One start in four years at this weekend's Singapore Grand Prix.
The Austrian has been given a late call-up, replacing Sakon Yamamoto at Hispania Racing F1 after the Japanese driver was diagnosed with food poisioning.
HRT team princial Colin Kolles confirmed that Klien would drive for the Spanish team in its first F1 race in Singapore.
"It looks as if Sakon Yamamoto has a food poisoning, and he doesn't feel well," he said.
"Because of this, Christian Klien will be driving the car this Friday and the rest of the Singapore Grand Prix.
"I hope Sakon gets well soon and is able to drive at his home Grand Prix in Japan."
Klien has been a part of HRT this year as its test and reserve driver, driving for the team in the Friday morning sessions in Barcelona and Valencia.
The 27-year-old made his Formula One debut with Jaguar Racing in 2004, partnering Mark Webber. Klien then drove for Red Bull Racing for the next two seasons (2005-2006) before becoming a test driver at Honda Racing F1 Team (2007), and in BMW Sauber (2008-2009).