Craig Lowndes set for debut Safari win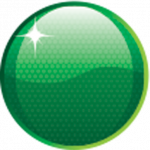 V8 Supercar star Craig Lowndes is set for a stunning win in his debut off-road event, the gruelling Australasian Safari being held in outback Western Australia.
Lowndes and PWR Holden Rally Team co-driver Kees Weel hold an almost unbeatable lead in the 3,600km, seven day marathon of more than one hour with just tomorrow's final day remaining.
Driving their specially modified V8 Holden Colorado, Lowndes and Weel won both of today's special stages to stretch their overnight lead by a further 20 minutes to 1 hour 7 minutes and 32 seconds.
Lowndes has been outstanding in his first ever off-road event and with Weel has won eight of the 14 stages held so far, the only hiccup coming on the first day of competition on Sunday when they drove 10km down the wrong road. After realising their error they doubled back and carried on to finish the stage 11th.
"We've still got Saturday to come, but barring mechanical dramas it's all looking good," said Lowndes.
"I've always known our Colorado had the speed to win the event, but the Safari is a lot more than just outright speed, it's a real test of man and machine.
"Every night I've felt like I've just finished another Bathurst, but then you have to get up and do it all again the next day.
"To get this far is a true testament to Kees, the team he has put together and the toughness of our Colorado."
A three-time V8 Supercar champion and four-time winner of Australia's great race, the Bathurst 1000, Lowndes entered the Safari fresh from winning the L&H Phillip Island 500 with Mark Skaife two weeks ago.
Darren Green and Wayne Smith continued to hang on to their second fastest position while Bruce Garland and Harry Suzuki are in third.
If he can navigate his way through the final Leg, Bathurst rider Ben Grabham will be set for a first place finish in the motorcycle division. 
At the end of the 325 competitive kilometres today, Grabham was more than 18 minutes ahead of his closest rival Todd Smith.  Both riders and third fastest rider Matt Fish are all riding for the CPW Safari /SP Tools/KTM Racing Team, which is aiming for a trifecta.
General consensus amongst the top of the field of riders was that the course today was quite different to what they have experienced on previous legs of the event.  Riding across salt lakes, along fence lines and through sandier terrain made the stages faster.
According to Grabham map reading was now the key to unlocking his third Australasian Safari win.
"I preferred the trails we used in today's Leg and had a solid day," said Grabham.
"I don't worry about the ground I'm riding on, it's really just the map reading I'm worrying about now."
Rod Faggotter started the first stage, despite having a broken finger from yesterday's racing, but did not make it through the day.  This moves Victorian Matthew Fish in to a likely third placing.
Paul Smith continues to lead the charge in the quads, increasing his lead to approximately three hours 45 minutes.
It's the eve of Safari 2010's final Leg, which promises to provide a thrilling finish through the coastal sand dunes of Esperance to the southern ocean, the location of what are arguably some of Australia's most stunning beaches.
An official podium finish will be held on the foreshore of the town of Esperance, with every competitor still in the race celebrating the fact they have managed to finish this gruelling event.
Here's the video from the day
End of Leg 6 Results : Auto Division
| | | | |
| --- | --- | --- | --- |
| 1 | Craig Lowndes / Kees Weel | Holden Colorado | 29:59:18 |
| 2 | Darren Green / Wayne Smith | Nissan Patrol | 31:06:50 |
| 3 | Bruce Garland / Harry Suzuki | Isuzu DMAX | 31:50:20 |
| 4 | Des Harrington / Richard Harrington | Nissan Patrol | 32:33:34 |
| 5 | Kerry Turley / Naomi Tillett | Nissan Patrol | 32:42:52 |
| 6 | Tony Flood / Tom van Kann | Mitsubishi Pajero | 33:28:47 |
| 7 |  Neil Dunn / William Dunn | Nissan Patrol | 33:51:00 |
| 8 | Warren Denham / Michael Denham | Mitsubishi Triton | 34:59:44 |
| 9 | Adrian Di Lallo / Robert Masi | Mitsubishi Pajero Evo | 37:06:38 |
| 10 | Graeme Muldrew / Keith Earle | Mitsubishi Pajero | 37:47:07 |
End of Leg 6 Results : Moto Division
| | | | |
| --- | --- | --- | --- |
| 1 | Ben Grabham | KTM 530 EXC | 24:14:36 |
| 2 | Todd Smith | KTM 530 EXC | 24:33:28 |
| 3 | Matthew Fish | KTM 530 EXC | 25:18:28 |
| 4 | David Schwarz | Husaberg FE570 | 27:28:10 |
| 5 | David Beavis | Honda CRF 450 | 27:41:35 |
| 6 | Kenny Scott | Honda CRF 450 | 29:13:45 |
| 7 | Robert Lang | KTM 450EXC | 29:28:11 |
| 8 | James Anthony Chittick | Honda CRF 450 | 29:37:38 |
| 9 | Anthony Diener | Honda XR 650 | 29:49:12 |
| 10 | Darrin Appleby | KTM 530 EXC | 30:19:31 |