Barry 'Bo' Seton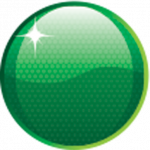 Barry Seton, or Bo as he is more widely known, is a Bathurst legend. He won the Armstrong 500 in 1965 driving the famous Ford Cortina GT500 and came second the year before with Herb Taylor in the same car.
The Seton name has lingered thanks to the outstanding career of Bo's son Glenn (the 1993 and 1997 Australian Touring Car champion). Every year that Glenn goes to Bathurst the media generally asks whether he has the chance to emulate the Bathurst feats of his father.
The shame of it all is that Glenn's career success has stolen the limelight away from Bo's achievements and his amazing run of starts at Bathurst.
Bo raced at Bathurst an impressive 22 times between 1963 and 1984, all in succession, and finished 15 of them. In addition to his podiums, Bo experienced class success at Mt Panorama in 1976, 1977 and 1980 (in the famous V6 Capri).
It's an obvious statement, but how motorsport has changed when you compare 1965 to 2010.
In modern V8s you will see a car stop for tyres, fuel and driver changes on several occasions during a race, back in 1965 Bo ran the entire race on the one set of tyres and stopped only the once, for a chicken sandwich and a cup of tea!
"In those days I couldn't eat (on race days), when I got up I'd have nothing to eat all day and I'd be right, but at Bathurst you're working a little bit harder," Barry Seton told Speedcafe.com.au
"I got very crook half-way through the race, just through lack of food, so I pitted because I wasn't feeling good.
"I put my co-driver in. When I got out of the car my crew got me a chicken sandwich and a cup of tea.
"After that I was fine, but my co-driver was losing two seconds a lap and I said 'pull him in, I'm right, I'm right,' and I got back in the car.
"That's why we stopped only once, we didn't stop for brake pads, we didn't stop for tyres, we just drove consistently all day."
Seton's most memorable career moment came at Bathurst, but he also had several class wins which he rates highly.
"Everyone wanted to win Bathurst, winning it was probably the biggest achievement of my life," said Seton.
"(But) I rate them all (class wins) pretty highly, we were beating the three litre guys quite convincingly.
"They were good years for me, I enjoyed the three litre days."
Naturally, his Bathurst winning Cortina is still brought up in conversation regularly today by fans and racing enthusiasts.
"The Cortina was a great car, people laugh at it now, as does Glenn, particularly when you compare it to what is around today," said Seton.
"People ask me about it all the time. Race cars are built on technology and we had nothing in 1965, we had a road car and you did what you could to make it go quickly.
"You had to plan your whole race, we weren't driven by our competitors like they are today, you had to drive with your head and look after it."
Seton was introduced to motor racing through his panel beating links with the Geoghegan family (Ian 'Pete' Geoghegan was a five time Touring Car champion), but received little support from his father … initially.
"Before I went to Bathurst the first time,  my father said to me 'you're not going to beat the Goeghegan's and others like him, you're wasting your time and money, why are you doing it for'," said Seton.
"He was a builder and against motorsport, but when we won the race it changed his whole outlook on motorsport, and me and my racing, because we did beat those big guys."
In 1983 Bo Seton had the pleasure of co-driving with his son, future two-time champion Glenn. They recorded a DNF thanks to a broken crankshaft but it was still a wonderful experience
"It was great, it was the pinnacle racing with your son and having him so competitive, he was unbelievable," said Seton.
"We were two and a half minutes ahead of everyone else in our class when the car broke its crankshaft.
"I wasn't upset for myself, I was more upset for Glenn because it was looking like we were going to win the three litre class, and convincingly.
"It was disappointing that we only raced together once."
Following his racing career he worked with Glenn as a noted engine builder. In 1995, 30 years after his win, Glenn was leading Bathurst with nine laps to go but an engine problem stopped him short of a famous win.
Racing in the Peter Jackson Ford Falcon, Glenn ran with the number 30, and had he won he would have received the original Bo Seton 1965 Bathurst winning Cortina or been given $30,000.
"Glenn could have won that race convincingly," said Seton.
"To see him taken out with a mechanical failure was very disappointing. I'd say it was probably Glenn's biggest disappointment, as for me, my biggest disappointment was probably the year Glenn and I failed to finish (the 1983 race).
"It would have been good for both of us being father and son, to have won, but I don't focus on that I try to look forward all the time."
Bo Seton's name and career were recognised at last year's Gold Coast V8 Supercar event with the inclusion of his 1980 Bathurst Class winning V6 Capri in the star studded legend's race. It's a car that he still owns today.
"I still own the (Capri), I'll never part with it," said Seton.
"I'll never, ever sell that car; I've had it since I built it in 1980.
"For me it's got family history, it was Glenn's first car and my last car before I retired in 1984."
After walking away from motorsport in 1984 Seton went back to his trade qualifications, continuing his involvement in the automotive industry. At 74 years young, he is still going strong.
"I still had a business to run," said Seton.
"I spent ten years panel beating, ten years building exhaust systems, ten years of professional racing with the Capri's, and then I went to work for Nissan, for Glenn's career.
"I built the engines in his cars and did a few more years building V8 engines.
"These days I'm engine building in Queensland, I do any type of historic engines. Old Holdens, V6 Capri's … things like that.
"I couldn't retire, I'll retire when they nail the lid down."
As for driving, while he retired long ago Seton still likes to take the V6 Capri for a spin. He drove in the legends race at the Gold Coast 600 event last year and does the odd invitational.
"I love driving it (the Capri)," said Seton.
"We don't race it anymore, it's worth too much money.
"We've done a few demonstrations with it at Eastern Creek and I enjoyed running around between those (concrete) walls on the Gold Coast last year.
"It's a beautiful old car."
Finally, a big fan of the sport separating the main drivers, Seton gives his podium tips for this year's Bathurst event and it doesn't include his son.
"Lowndes and Skaife, maybe Tander and then it could be anyone really," said Seton.
"Glenn has missed his (Bathurst victory) window. Today, unless you are driving full-time, you can't win at Bathurst, it's too competitive.
"These guys are racing several times a month, they are training all the time.
"The Lowndes entry is the exception (in terms of experienced co-drivers) because Skaife hasn't been out of the sport long enough to lose his touch.
"Glenn has been out for quite a few years now; you can't train other than in the car."
Below is two classic videos of the Seton family. The first is an interview with Glenn Seton, on his Bathurst debut, about to jump into the car he shared with Bo. The second is the disastrous 1995 Tooheys 1000, where Glenn's car broke just nine laps from the finish while comfortably leading.