Craig Lowndes untouchable in Safari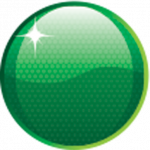 V8 Supercar star Craig Lowndes has survived the toughest day of his introduction to off road racing during Leg 5 of the Australasian Safari in Western Australia.
Lowndes clipped a stump with the rear of his V8 Holden Colorado while attempting to pass a motorcycle competitor in the morning's first stage, damaging the ute's rear suspension.
Despite the damage, the three-time V8 Supercar Champion was still quickest through the stage by a whopping 12 minutes and stretched his lead in the seven day, 3,600km event.
Work the PWR Holden Rally Team crew at the midday service enabled Lowndes to complete the day's second stage.
Lowndes and co-driver Kees Weel were again fastest through the stage despite blowing an exhaust gasket, giving them a lead of almost 45 minutes with just two days left in the gruelling event.
"We were trying to give the bike as much room as possible but I caught the rear on quite a substantial stump," said Lowndes.
"It was pretty banged up but the team did a great job to get the Colorado as straight as possible during the service break and we got back out on the track.
"Then we blew an exhaust gasket and it was right under the pedal area, so that made it pretty hot on the feet, but we've survived another day."
Darren Green and Wayne Smith retained their second fastest position, despite their Nissan Patrol also encountering a tree.
Safari veteran Bruce Garland and Harry Suzuki had an early challenge on their hands when a drive shaft snapped in the first stage and they were forced to make a repair on the run, but they managed to hang on to third fastest position. 
"I just took the whole thing out and continued another 200km using 2WD," Said Garland.
"We also had three punctures. 
"But we were back by the second stage and will be coming out strong tomorrow."
Bathurst motocycle rider Ben Grabham finished Leg 5 of the Australasian Safari without a hitch, finishing ten minutes ahead of the pack.
Others weren't so fortunate, with third fastest Rod Faggotter skinning a tree, and Matt Fish, in fourth fastest position, going over the top of his bike in another action-packed day totalling 411 competitive kilometres.
"I enjoyed the stages today, but even though we've finished pretty early this afternoon, it seems like a long day," said Grabham.
"The bike is going well so I'll just hope for a trouble-free day tomorrow."
In the quads, Colin Lawson has had a great first stage on his Can Am Renegade 500, travelling fastest in the first stage 49 minutes ahead of John Maragozidis and 58 minutes in front of Paul Smith.
However, electrical problems in the second stage of the day added time back on.  Smith is still in fastest overall position.
Tomorrow is the penultimate day of Safari 2010 and competitors will ride south to the beautiful coastal town of Esperance, with sand dunes likely to be prominent as the event moves closer to the Southern Ocean.
Check out the video highlights

Here are the Video News highlights including Craig Lowndes interview
End of Leg 5 Results : Auto Division
| | | | |
| --- | --- | --- | --- |
| 1 | Craig Lowndes / Kees Weel | Holden Colorado | 25:44:41 |
| 2 | Darren Green / Wayne Smith | Nissan Patrol | 26:28:02 |
| 3 | Bruce Garland / Harry Suzuki | Isuzu DMAX | 27:07:23 |
| 4 | Kerry Turley / Naomi Tillett | Nissan Patrol | 27:45:36 |
| 5 | Des Harrington / Richard Harrington | Nissan Patrol | 28:06:00 |
| 6 |  Neil Dunn / William Dunn | Nissan Patrol | 28:29:09 |
| 7 | Tony Flood / Tom van Kann | Mitsubishi Pajero | 28:44:39 |
| 8 | Adrian Di Lallo / Robert Masi | Mitsubishi Pajero Evo | 31:44:54 |
| 9 | Graeme Muldrew / Keith Earle | Mitsubishi Pajero | 32:31:47 |
| 10 | Peter Muir / Greg Walker | Mitsubishi Pajero Evo | 34:29:45 |
End of Leg 5 Results : Moto Division
| | | | |
| --- | --- | --- | --- |
| 1 | Ben Grabham | KTM 530 EXC | 20:28:54 |
| 2 | Todd Smith | KTM 530 EXC | 20:40:17 |
| 3 | Rod Faggotter | Yamaha WR450F | 21:12:27 |
| 4 | Matthew Fish | KTM 530 EXC | 21:19:59 |
| 5 | David Schwarz | Husaberg FE570 | 23:07:06 |
| 6 | David Beavis | Honda CRF 450 | 23:23:07 |
| 7 | Kenny Scott | Honda CRF 450 | 23:52:18 |
| 8 | James Anthony Chittick | Honda CRF 450 | 24:37:43 |
| 9 | Robert Lang | KTM 450EXC | 24:54:01 |
| 10 | Joshua Petrig | KTM 503 EXC | 25:16:30 |