Craig Lowndes eyes more rally starts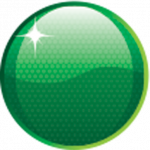 Craig Lowndes hasn't won the Australasian Safari yet, but he's already planning his next desert race.
The four-time Bathurst winner currently leads the West Australian-based Safari in his Holden Colorado, 19 minutes ahead of his closest rival with three days of competition remaining (including today).
The TeamVodafone V8 Supercars driver says that he loves the style of racing and wants to compete in more rallies – including the world-famous Dakar Rally.
"Regardless of where I finish, I'll be back next year," Lowndes told The Courier Mail today.
"If it fitted into everything with V8 Supercars and (team boss) Roland Dane was happy, I'd also love to do the Dakar Rally. Maybe also the Finke (desert race in the Northern Territory).
"They reckon the Dakar is the F1 of rallies so I'd be mad not to go."
Peter Brock, Lowndes's late mentor, was also very keen on rallying. Brock competed in a lot of Rallycross before winning the 1979 Repco Round Australia rally. He also competed in the Australian Safari four times in the early 2000s, scoring three second place finishes.
Lowndes isn't fussed about Brock's past achievemnets – he just wants to do as best he can this week.
"I haven't thought about Brock's safari record. I'm just doing my own thing," he said.
"We just go as fast and smooth as we can each day.
"It would be a dream come true to win first time, but there are still three days to go and a lot more kilometres to cover yet."
For more on Lowndes and his rally ambitions CLICK HERE