Childress to appeal Clint Bowyer penalties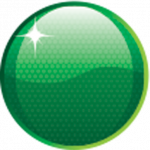 Richard Childress Racing will appeal the penalty handed down overnight by NASCAR that has effectively ended the season of New Hampshire race winner Clint Bowyer.
Following his win at New Hampshire Motor Speedway last weekend, Bowyer's #33 Chevrolet was ruled to have failed inspection, breaching the strict off-set body rules, where teams twist the body of the new Sprint Cup car to help with corner turn-in and aerodynamics.
Bowyer will be without Crew Chief Shane Wilson and Car Chief Chad Haney for the next six races after the pair were fined and suspended as part of the penalties handed down by NASCAR officials, with Bowyer docked 150 points, dropping him from second to 12th in the Chase points standings.
The double blow effectively ends the Chase chances of Bowyer, unless team owner Richard Childress' appeal is successful. The hit to the points tally of the #33 team lifts fellow Richard Childress Racing driver Kevin Harvick into second place in the standings, behind current leader Denny Hamlin.
The #33 Cheerios machine was found to be close to the tolerance allowed following the preceding race in Richmond, with NASCAR warning Childress of the situation, something Childress was quick to point out in his statement confirming the appeal.
"NASCAR informed us after the Richmond race that we were very close to their maximum tolerances," said Childress.
"They also told us they were going to take our New Hampshire car to the NASCAR Technical Center after that race. It doesn't make any sense at all that we would send a car to New Hampshire that wasn't within NASCAR's tolerances.
"I am confident we fixed the area of concern and the New Hampshire car left the race shop well within the tolerances required by NASCAR."
Childress said that the fact that Bowyer's fuel mileage win in New Hampshire saw his car pushed to Victory Lane by a tow truck contributed to the situation.
"We feel certain that the cause of the car being out of tolerance by sixty thousandths of an inch, less than 1/16 of an inch, happened as a result of the wrecker hitting the rear bumper when it pushed the car into winner's circle.
"The rear bumper was also hit on the cool down lap by other drivers congratulating Clint on his victory. That's the only logical way that the left-rear of the car was found to be high at the tech center.
"We will appeal NASCAR's ruling and take it all the way to the NASCAR commissioner for a final ruling, if need be."