Carrera Cup: Events, formats, prizes, details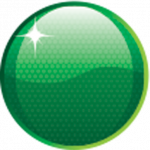 Details have been released to past and present Australian Carrera Cup competitors regarding the category's re-introduction next year – and there are some tasty incentives.
New cars, a pre-season test, high-profile V8 Supercars events, revised race formats and a major end-of-season prize are just some of the items that teams and fans can expect to see in 2011.
Twenty-two brand-new Porsche 911 Cup Cars will dock onto Australian shores in early January before a proposed group test at Calder Park Raceway on 22 January.
Entry into the series will require each entrant or team to purchase a car and annual participation fee (a combined total of just under $300,000). For competition, the drivers will be split into two classes (Class A and B) for professional and amateur drivers.
A seven-round championship will be fought out, although a calendar is subject to approval by the Australian Grand Prix Corporation and V8 Supercars Australia.
The series is set to kick off at Albert Park's Australian Grand Prix. The second round will be at either Darwin or Perth (in the past, Carrera Cup alternated between these two circuits). The final five rounds will be held at Townsville, Phillip Island, Bathurst, Gold Coast and Homebush, if approved.
Carrera Cup's race formats have not been finalised and will depend on each event's schedules. Friday will be the same each round, consisting of two practice sessions. Qualifying with be the first thing drivers will need to worry about on Saturday before a race the same day. At this stage, Carrera Cup officials have a preference of two 45 minute races (one on Saturday and Sunday), but where this format can't be accommodated, two shorter races will be held on Saturday and Sunday, followed by a longer race on Sunday afternoon.
For the competitor, there will be a significant reduction in high-value, high-turnover, consumable, crash-damage parts – one of the major issues that affected the class in its first appearance in Australia between 2003 and 2008.
Each car will be equipped with a 'Supercup' exhaust system (a cost-saving initiative), a Motec upgrade and in-car camera (for stewards to judge incidents and post-produced television shows).
And the drivers and teams certainly have something to race for, too. There are plans to offer a special award for both classes – a car prepared and run in the 2012 Sepang 12 Hour event. If the current prize idea comes to fruition, the top three in each class will share a Porsche Australia-prepared entry in the race.
Also, look for the category to compete under a special banner. Next year, Porsche celebrates the 60th year that its cars have been in Australia, and Carrera Cup intend to use this as a centre piece of its marketing.
But how many cars will we see compete?
Porsche Motorsport Manager Jamey Blaikie told Speedcafe.com.au that he'd be disappointed if he didn't sell all of the 22 entries.
"I'm pleasantly surprised by the response," he said.
"The response has been much better than I expected.
"The car is a hell of a package, and the price is extremely good as well. As far as the category is concerned, what we're delivering is the best we've ever seen – a good end-of-season prize, reduced participation fees, great events. It will be a great season."