Seven Network's huge Bathurst 1000 coverage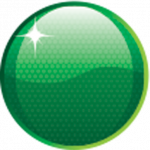 The Seven Network has outlined its broadcast plans for this year's Supercheap Auto Bathurst 1000.
A total of 65 in-car cameras and a host of new broadcast innovations will be implemented in the network's 25 hour planned coverage over three days.
Features you can expect to see include new in-car cameras, a new pre-race special broadcast and a new 'Pokey Cam' that pit caller Mark Larkham will control, giving the TV viewer a look at places of V8 Supercars that you've never seen before.
There will be no live 3D broadcast of the race.
Below is a breakdown (supplied by V8 Supercars Australia) of all of the special features, commentators, cameras and television times for this year's Great Race.
• 116 cameras in-car, on-track, in concrete kerbs and walls, in the air and in the pits for coverage of The Great Race – The Supercheap Auto Bathurst 1000.
• Including in-car cameras in other races across the weekend, Seven will have a total of 168 cameras at Mount Panorama – the biggest broadcast ever undertaken on Australian television.
• 40 cameras on-track. 4 cameras in the pits. 1 helicopter camera. 65 in-car cameras in 13 V8 Supercars and a further 52 in-car cameras in cars competing in other races across the 1000 weekend. 5 electronic field production cameras. And, 1 "pokey cam".
• On-board cameras include a specially built "rail" camera that can track by remote control alongside the driver's seat in the Supercheap car of Ingall and Morris. The helmet camera will return on Rick Kelly, along with a new under-car camera for
the Lowndes/Skaife car, a mirror camera for the Mark Winterbottom FPR car, several miniature cameras with zoom controls, and also mounted on the steering column, plus many other places across thirteen cars.
• V8 Supercar drivers carrying in-car cameras:
| | | |
| --- | --- | --- |
| # | Drivers | Car |
| 1 | Jamie Whincup | Steve Owen |
| 2 | Garth Tander | Cameron McConville |
| 5 | Mark Winterbottom | Luke Youlden |
| 8 | Jason Richards | Andrew Jones |
| 9 | Shane van Gisbergen | John McIntyre |
| 11 | Jason Bargwanna | Glenn Seton |
| 15 | Rick Kelly | Owen Kelly |
| 18 | James Courtney | Warren Luff |
| 24 | Fabian Coulthard | Craig Baird |
| 33 | Lee Holdsworth | David Besnard |
| 39 | Russell Ingall | Paul Morris |
| 51 | Greg Murphy | Tim Blanchard |
| 888 | Craig Lowndes | Mark Skaife |
• 36 kilometres of television production cable, enough to lap the circuit six times.
• Flycam covering the pits, the starting grid and the run down Pit Straight to the first turn at Hell Corner. 160 kilometres an hour top-speed. 450 metres of flycam cabling.
• Extreme slow-motion cameras will also be in use in pit lane and various locations across the top of the mountain – capturing every little flex and twist, the full stress and strain of V8 Supercars and crews going at full tilt.
• On-screen information will see 3D CADCAM take viewers inside the cars and a computer-generated graphics system will track cars around the circuit.
• Host area garage is a full working display of a team set-up, including a full racing car from Supercheap, a drive train and a pit boom. Pit reporter Mark Larkham will be based there, and in his regular Dick Smith Tech Centre, to explain the inner workings of a V8 Supercar. Larkham will even have a small camera of his own, known as "Pokey Cam", to get into places on a V8 Supercar that you may never have seen.
• Television production team of 315 air-lifted to Bathurst from all over Australia and New Zealand to bring together the best experience in motorsport television for Seven's coverage.
• Coverage being broadcast in 130 countries across Australia, New Zealand, India, Pakistan, the Middle East, throughout Asia, the United States, and across Europe and North Africa.
• Matthew White and Neil Crompton will anchor Seven's coverage along with Aaron Noonan in the commentary booth. Mark Beretta, Mark Larkham and Grant Denyer will follow the drama in the pits, and Tom Williams is back at the mountain this year to capture the colour and personalities involved in the Supercheap Auto Bathurst 1000.
• A new one hour special – Battle of Bathurst – is a look back at some of the old Bathurst footage and heroes of the Mountain. Mark Skaife and Mark Larkham relive memories of The Great Race. Coming from pit lane on the Friday night before the big race on Seven (with a re-broadcast on 7mate on Saturday), the special will also capture the racing teams' preparations for the Supercheap Auto Bathurst 1000.
• Seven's coverage is led by Seven's Head of Sport, Saul Shtein, Executive Producer for V8 Supercars Television, Murray Lomax, Senior Producer for V8 Supercars Television, Simon Fordham, and Senior Director for V8 Supercars Television, Nathan Prendergast.
Broadcast Times: The Supercheap Auto Bathurst 1000*
Friday, 8 October 1:00-4:00pm
Saturday, 9 October 12:00-5:00pm
Sunday, 10 October 7:00am-6:00pm
Battle of Bathurst
Friday, 8 October 11:20pm-12:20am
Sunday, 11 October 6:00-7:00am
Battle of Bathurst on 7mate
Saturday, 9 October 5:00-6:00pm
* All times Australian Eastern Daylight Savings Time. Check local guides for broadcast information