Scott Dixon: Braeside, Homestead and the Gold Coast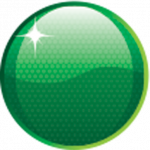 Scott Dixon is one of few international V8 Supercars drivers to visit Australian shores before the Armor All Gold Coast 600 – 30 days out from the revamped event.
The Kiwi IndyCar champ visited Kelly Racing's workshop to get acquainted with his Gold Coast team and car that he will drive.
Dixon will team-up with Todd Kelly in the #7 Jack Daniel's Racing Commodore VE II. CLICK HERE for today's news story …
Dixon speaks about next weekend's IndyCar finale at Homestead-Miami, the Gold Coast track and teaming up with old rival Todd Kelly.
QUESTION: Scott, what are you doing in Australia?

SCOTT DIXON: I've come down to check out the Kelly Racing team here. It's been a long time since I've been back in Melbourne so I thought it would be a nice chance to fly down after the Japan race. I've kind of done the whirlwind tour.
So I've come down, done some driver changes, caught up with everybody and looked to make the transition to these cars for the Gold Coast race a little bit easier.
QUESTION: You've got a massive race in a couple of weeks at Homestead-Miami. You're team-mate Dario Franchitti is in a big battle with Australia's Will Power. It's really going to go down to the wire isn't it?

Yeah it is. The battle is down to 12 points I think. It's been a bit of a tough season for me as far as results. I've got to fight to try and get to third (in points).
Obviously Dario's competition with Will is going to be pretty intense and obviously being Dario's team-mate, I'm going to have to help Dario over Will. I think it's going to be a fierce race. Last year was the same with myself, Dario and (Ryan) Briscoe.
Hopefully a Target car can be back in the front and get another championship.
QUESTION: Straight after that you're back down here. From today there are only 30 days until the Armor All Gold Coast 600. You must be looking forward to getting a roof over your head in the Jack Daniel's car.

Yeah, definitely. I think more importantly for us, the Gold Coast Indy race, when it was IndyCars, was definitely the favourite event on the schedule.
It's nice for six of us (from the Indycar Series) to come back but it's in a tin top car, if you want to call it that.
It's exciting for me. V8 racing obviously for me, growing up in New Zealand and Australia, has been a big part of my life whether it's watching it or knowing people that race in it.
I'm definitely excited to come down and try and come to grips with it. The competition is definitely fierce.
QUESTION: You're teaming up with Todd Kelly. This team is only in its second year of competition but what you've seen here must impress you.

Yeah, definitely. Obviously, sitting down with Todd and Rick, they've achieved a lot, especially given the short amount of time the team has been running. It's a fantastic facility here and with teams, the first few seasons are definitely hard in terms of making your way.
But they've had extremely fast cars and maybe not the best luck through the past two seasons, so for me it's also about the relationship. Knowing Todd and Rick growing up makes it a lot of fun to come back down here and be a part of what they do.