Race date confirmed for 2011 Clipsal 500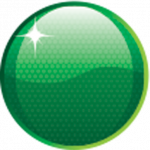 Adelaide's famous Clipsal 500 event is the first 2011 V8 Supercars race meeting to have an official date.
It was announced at the Adelaide Casino by South Australia's Deputy Premier Kevin Foley today that the meeting will be held on 17-20 March. It will be the first V8 race held on Australian shores in 2011, but like this year, will be the third event of the Championship Series.
The Clipsal 500 will be held one week before the Australian Grand Prix (24-27 March).
The V8 Supercars will compete in their traditional two 250km races and will be supported by the Fujitsu V8 Supercars, Australian GT, Touring Car Masters, V8 Utes, and Aussie Racing Cars with another category to be confirmed closer to the event.
The launch was attended by V8 Supercar drivers James Courtney, Steven Johnson, Jason Bright and this year's winner Garth Tander.
The event will feature twilight racing, an 'eighties' theme to the Saturday night concert, fireworks synchronized to music, a new look for the Murray Walker's Extreme Machines, new grandstand and family ticket offers and new corporate facilities.
The Australian GT class will compete in twilight conditions on Thursday and Friday evening. The category will also be located at Gate 1 off Halifax Street, forming part of the Murray Walker Extreme Machines car display with free access to all Clipsal 500 Adelaide ticketholders.
South Australian Motor Sport Board Chairman Roger Cook said today that the twilight format for the exotic GT cars will add further flair to the famous race.
"This will allow fans to witness the excitement of cars competing into the dusk with lights blazing and disc brake rotors glowing," Cook said.
"It will also allow fans to come to the circuit after work to catch some of the spectacular race action."
Cook also announced a new concert format for the Saturday night of the event – free to all Clipsal 500 Adelaide ticketholders – as the Radio Mix 102.3 Eighties Flashback concert followed by the Mix 102.3 Big Bang Fireworks display.
The band line-up for the Saturday concert will include Mondo Rock, The Uncanny X-Men, Pseudo Echo, and The Chantoozies. Other concert acts are to be announced in the coming months.
Deputy Premier Foley who unveiled the event's official poster and promotional theme – 'It's Action Packed' – said that some $4.1m of grandstand advanced sales had already been achieved for the 2011 event, representing 66 percent of the seats available.
"The news is also good in relation to corporate interest, with 86 percent of exclusive facilities already sold – meaning that sales are tracking at some 14 percent greater than at this time last year, and as a result a new corporate package had been created located on pit exit called The President's Villa," he said.
The 2011 Clipsal 500 Adelaide official charity was named as the Royal Flying Doctor Service.